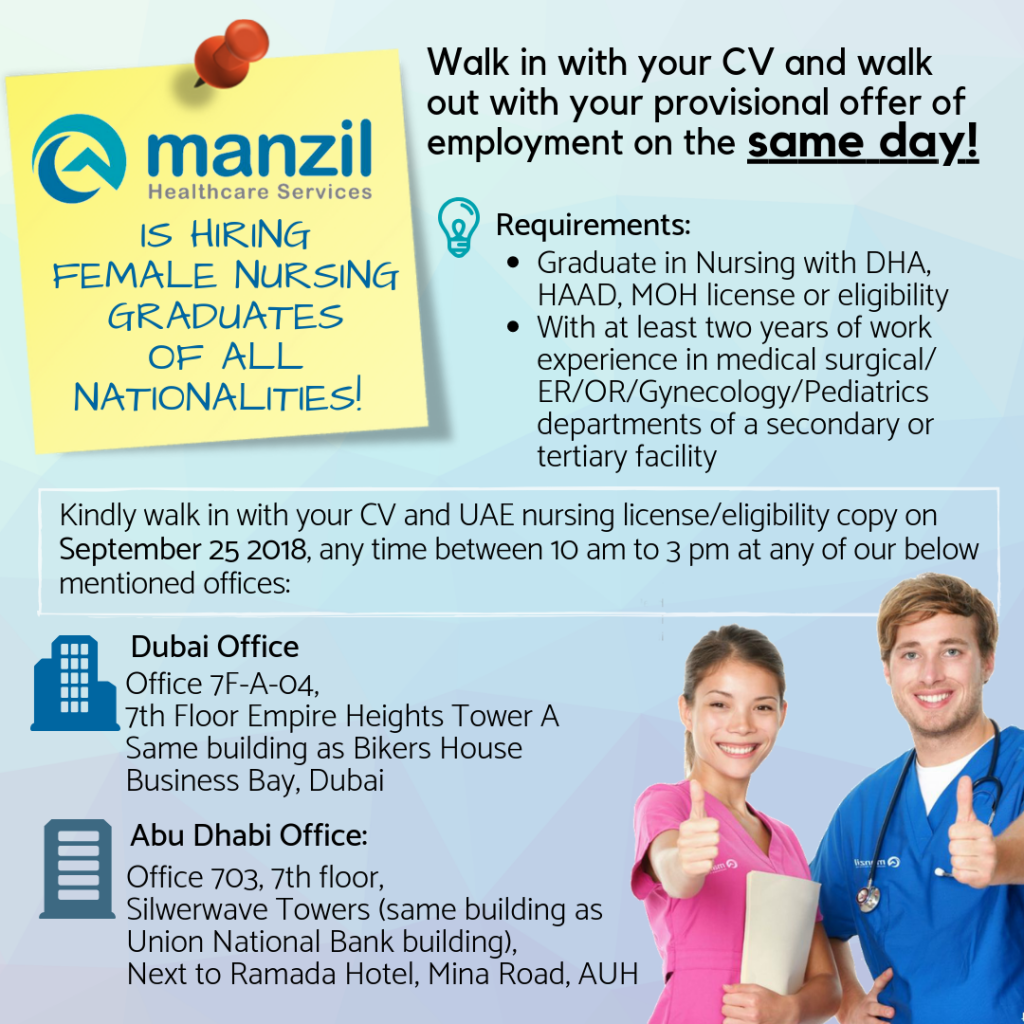 We are constantly striving to hire top talent in the market to ensure we have the best team possible to deliver quality care to our patients and help achieve our mission.
Manzil Health Care Services is a private multi-disciplinary healthcare provider, committed to serving our patients with excellence. We have a team of licensed, qualified and highly trained physicians, nurses and other healthcare professionals including physiotherapists, respiratory therapists and infection control staff.
At Manzil, employees are required to maintain the highest ethical standards in the conduct of their affairs, both in a professional and personal capacity, including but not limited to:
Respect for our patients and their families
Empathy for patients, their families, team members and community
Shared values promoting quality of life and return to normalcy
Professionalism with no compromise on quality and standards
Focus on Excellence in all we do
Commitment to our tasks
Building trust with our patients and their families
If you can relate to our values and would like to work in a dynamic, vibrant environment, please send us an email at career@manzilhealth.ae or explore job opportunities on our career portal.