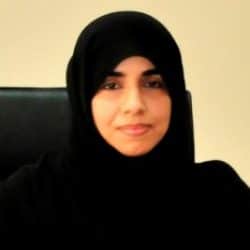 Dr. Al Neyadi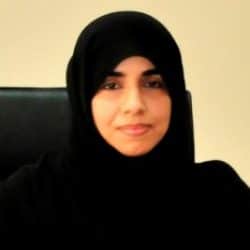 Departments: Board
Positions: Founder & Strategic Advisor, Member of the Board
Dr. Ghuwaya Al Neyadi is a UAE Family Physician by practice, who was granted the following degrees during her professional career:
PhD, certificate of Arab Board of Medical Specialization in Family and Community Medicine
Executive Master of Healthcare Administration
MBBS degree
Dr. Al Neyadi took over a variety of responsibilities throughout her career at Health Authority Abu Dhabi (HAAD) and Abu Dhabi National Oil Company (ADNOC) Medical Services. She held positions as Public Health Program Manager, Head of Health Facility Licensing at HAAD and recently was named Manager Division of Ruwais Hospital Medical Services at ADNOC. Dr. Al Neyadi is a member of – and also chairs – many healthcare related committees.
She is currently preparing for a PhD in Public Health at the Faculty of Medicine and Health Sciences of UAE University. Dr. Al Neyadi is also a mother of four children and engages in different social activities.