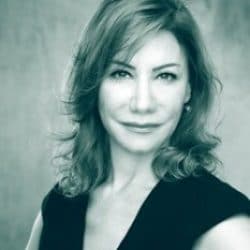 Hoda Abou-Jamra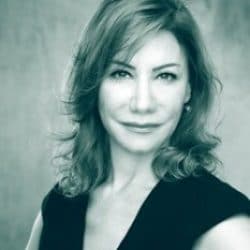 Departments: Board
Positions: Member of the Board
Founding Partner, TVM Capital Healthcare Partners
Hoda Abou-Jamra has forged a successful investment career in the Middle East and North Africa (MENA) region, driven by her previous experience in U.S. and European pharma and life science business development, as well as fundraising for U.S. and European life science investment firms. She was the driving force behind the establishment of the firm in the MENA region from 2007 onwards and co-founded TVM Capital Healthcare Partners in 2009.
Since then, she led the successful closing of TVM Healthcare MENA I Fund and has made major contributions to the firm's strategy and corporate development. Establishing international partnerships with world class medical and clinical institutions and generating deal flow are some of her additional contributions to the firm's investment and portfolio building activities.
Hoda is a regular speaker and commentator in the regional private equity and healthcare arena. Additionally, as an advocate of and passionate about social impact investing and promoting diversity, she is engaged on the U.S. as well as the UAE as:
Member of the Dubai Business Women's Council (DBWC)
Member of the Women Business Leaders of the U.S. Health Care Industry Foundation (WBL)
Member of Private Equity Women Investor Network (PE WIN), an organized forum where senior level women in private equity can enjoy the opportunity to network, share ideas and connect with their peers
Founding Chair of the GCC Chapter of the 30% Club
TVM Capital Healthcare Partners' investments have been focused on highly specialized clinics in fields such as ventilated care, post-acute care, rehabilitation, home care/nursing and in vitro fertilization. In the portfolio, Hoda contributes in her areas of key strength in operational roles, such as at ProVita International Medical Center's executive committee, as well as at board level. She currently holds board positions at Manzil Health Care Services, a dedicated provider of professional home care and home nursing services headquartered in Abu Dhabi, as well Group CEO of Bourn Hall, a chain of fertility clinics in Dubai and Delhi, the international arm of renowned Bourn Hall Clinic in the UK who invented the IVF procedure.
Hoda's earlier career focused on business development in the life science and healthcare industry in the U.S. and Europe. To this day, she maintains strong links with the U.S. healthcare and biosciences community, including leading venture capitalists, especially in the Boston area where she lived for over 20 years. She is also the founder and CEO of the non-profit think tank organisation The BioExec Institute Inc., as well as the recently founded The HealthExec Institute.
Before co-founding TVM Capital Healthcare Partners, she was the CEO of Boston BioCapital, a Boston based company that provided strategic advice, due diligence services, business plan conception, business development and fundraising services for start-up and spin-offs from the U.S. and European biotech industry. In 2005, Hoda opened Boston BioCapital Dubai to support U.S. and European life science and healthcare investors to raise capital in the Middle East. This company went on to be the nucleus around which TVM Capital Healthcare Partners emerged from 2007 onwards until its formation in 2009.
Hoda is a Canadian national, graduated from the Bouve College of Health Sciences, Northeastern University, Boston, with a degree in Pharmacy.