Manzil Healthcare Services is a leader in delivering excellence. We aspire to fulfill our mission and vision in transforming home health by providing high quality, technology enabled, multidisciplinary care to patients in the comfort of their environment.
We hold ourselves accountable to our values of : teamwork, integrity, quality, exceptional care, trust, commitment and innovation.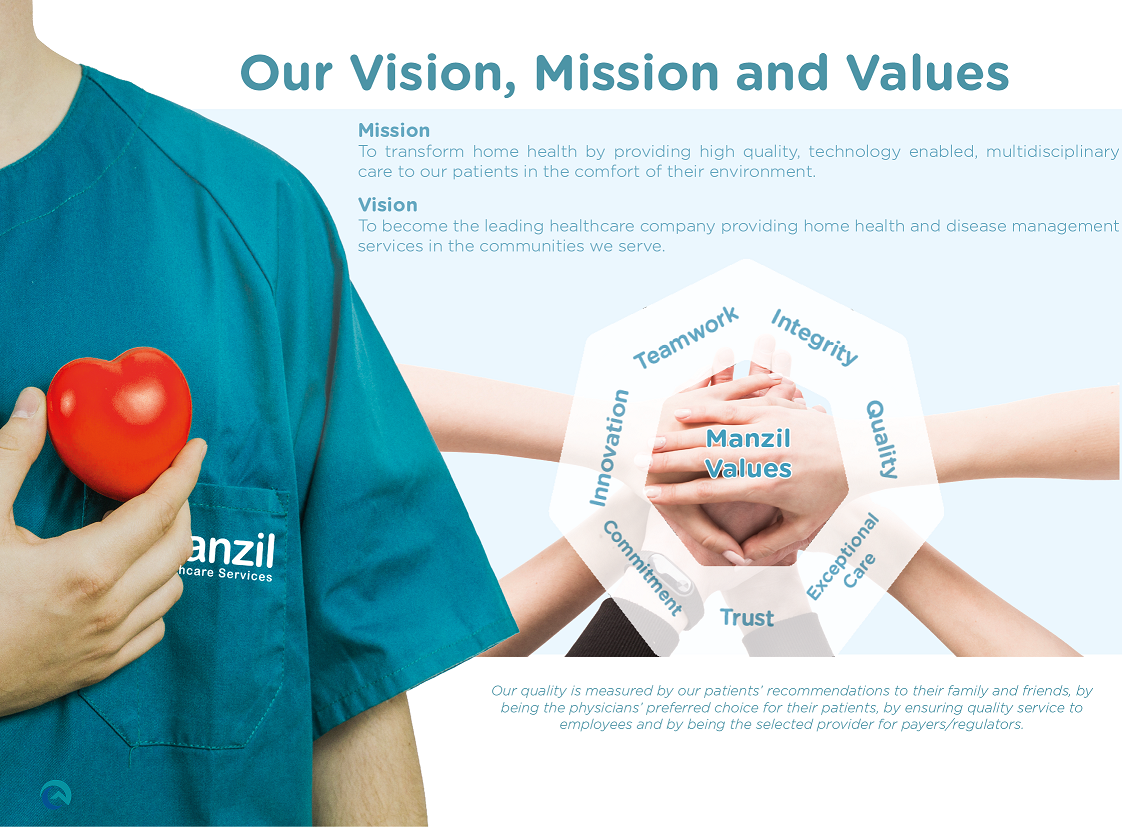 International Patient Safety Goals
Patient Assessment
Medication Education
Fall Risk Assessment
Pressure Injury Management
Medication Errors and near misses
Availability,Contend and use of patient records
Effectiveness of pain management program
Reporting of activities as required by laws and regulations
Risk Management
Patient and Family Expectations and Satisfaction
Staff Expectations and Satisfaction
Patient Demographics
Prevention and control of events that jeopardize the safety of patients,families and staff.