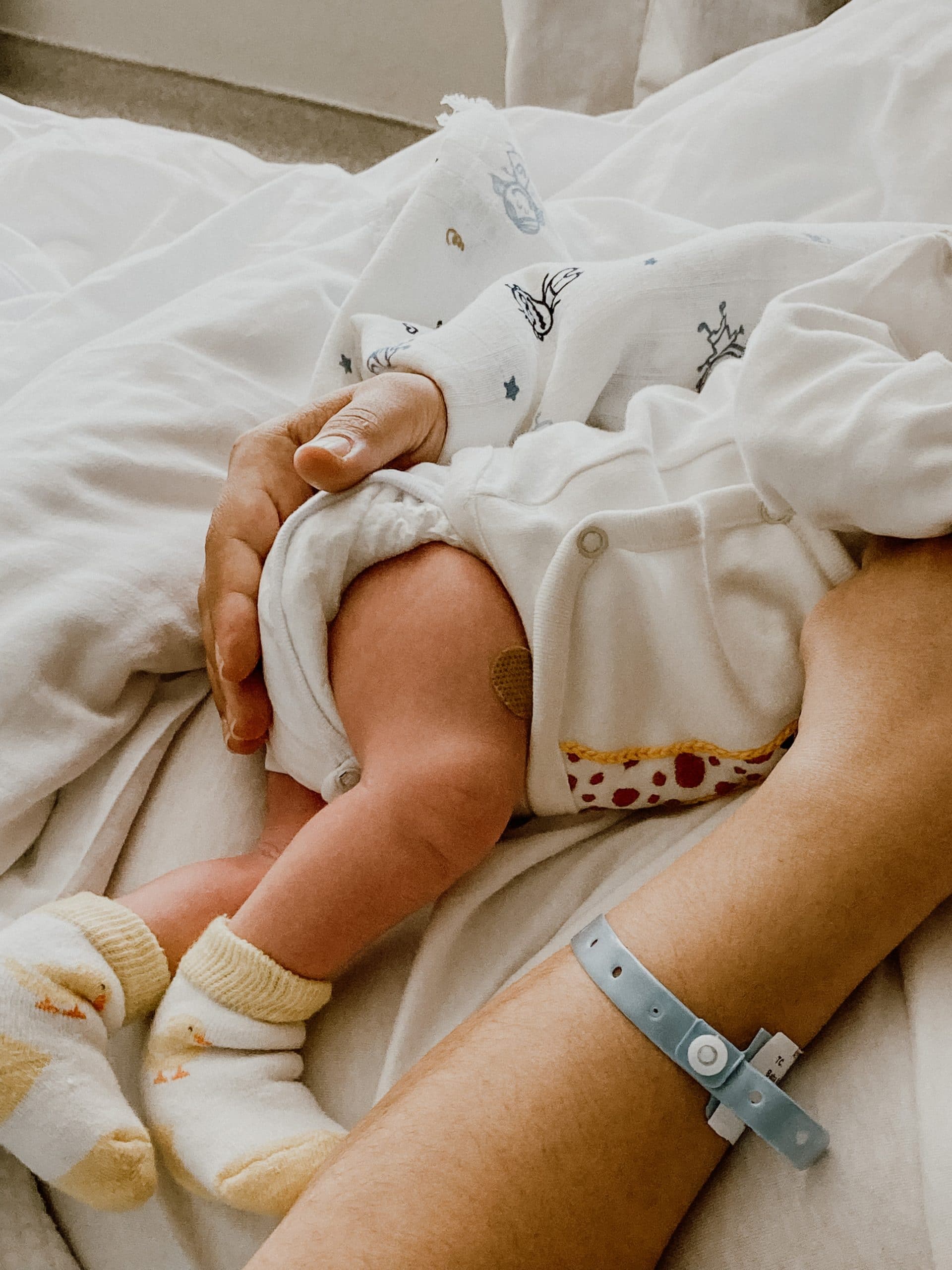 Dealing With Visitors After Birth
New baby means having to deal with visitors who are excited to meet your little one.
Having a little one is an exciting and joyful time for everyone. Thus, it's more likely you'll have lots of visitors wanting to meet your baby.
Here are the tips you can do to deal with visitors after birth:
1.    Limit Visitors Coming Every Day.
Don't feel bad about limiting visitors after birth. This time, you have the choice to limit visitors for you to rest well and relax. By limiting the number of visitors every day, you will  handle your time and energy better. Moreover, you'll also have the chance to spend more quality time alone with your little one.
2.    Ask Your Visitors To Keep Away If They Have Flu Or Cold.
Newborn babies are at more risk of getting sick, especially if the people around them are sick, too. It is because their immune system is not strong yet. Therefore, ask your friend or family to keep away until they feel well. Do this to protect your baby from getting sick.
3.    Ask Your Family Or Friends To Help You With Shopping When They Visit Your Little One.
There's nothing more challenging than doing grocery while taking care of your baby. Hence, you can ask someone to help you with shopping for your groceries! In this way, you can lessen your worries and focus more on taking care of your newborn child.
4.    Put A Signboard On Your Door If You Are Tired.
Taking care of a newborn is a tiring task, so don't feel sorry if you see yourself not wanting to have visitors. Just put a signboard on your door to inform them when it's not a great time to visit. Moreover, you can send them a word to tell them that you're not feeling well and need more time to rest.
5.    Inform Everybody Of Your Rules And Don't Be Frightened To Stick With Them.
Every mom has rules or boundaries they need to set before their baby arrives. You can share these with everyone. If you have limitations―like if a visitor is not feeling okay, he/she should stay away from the baby―you need to tell these to everyone who may visit you.
Furthermore, don't feel bad for sticking with your boundaries. Just because somebody wants to see your little one, it doesn't mean that you should let them do as they like. Remember: the decision will always rely on you and nobody can disagree with you.
6.    Set Up Visiting Hours
With visitors wanting to come and congratulate you, one of the great things you can do to control this is to set up visiting hours. This can be anytime you like―you can set up certain visiting hours during a day when anyone can visit, or you can even allow visitors who give a specific time to visit you. This might sound a little strict, but it can help you deal with visitors easier.
Conclusion
Dealing with visitors after birth is very overwhelming. It will be best for you to make rules and boundaries to allow yourself to relax and rest. Also, by doing this, you can keep your baby away from sick people.
Moreover, we understand that the prospect of setting rules on welcoming visitors can be challenging, especially with friends and family. But think about it: you're the mom. It is your responsibility to take care of your baby and yourself. Thus, it's absolutely fine to say no to your visitors after birth.