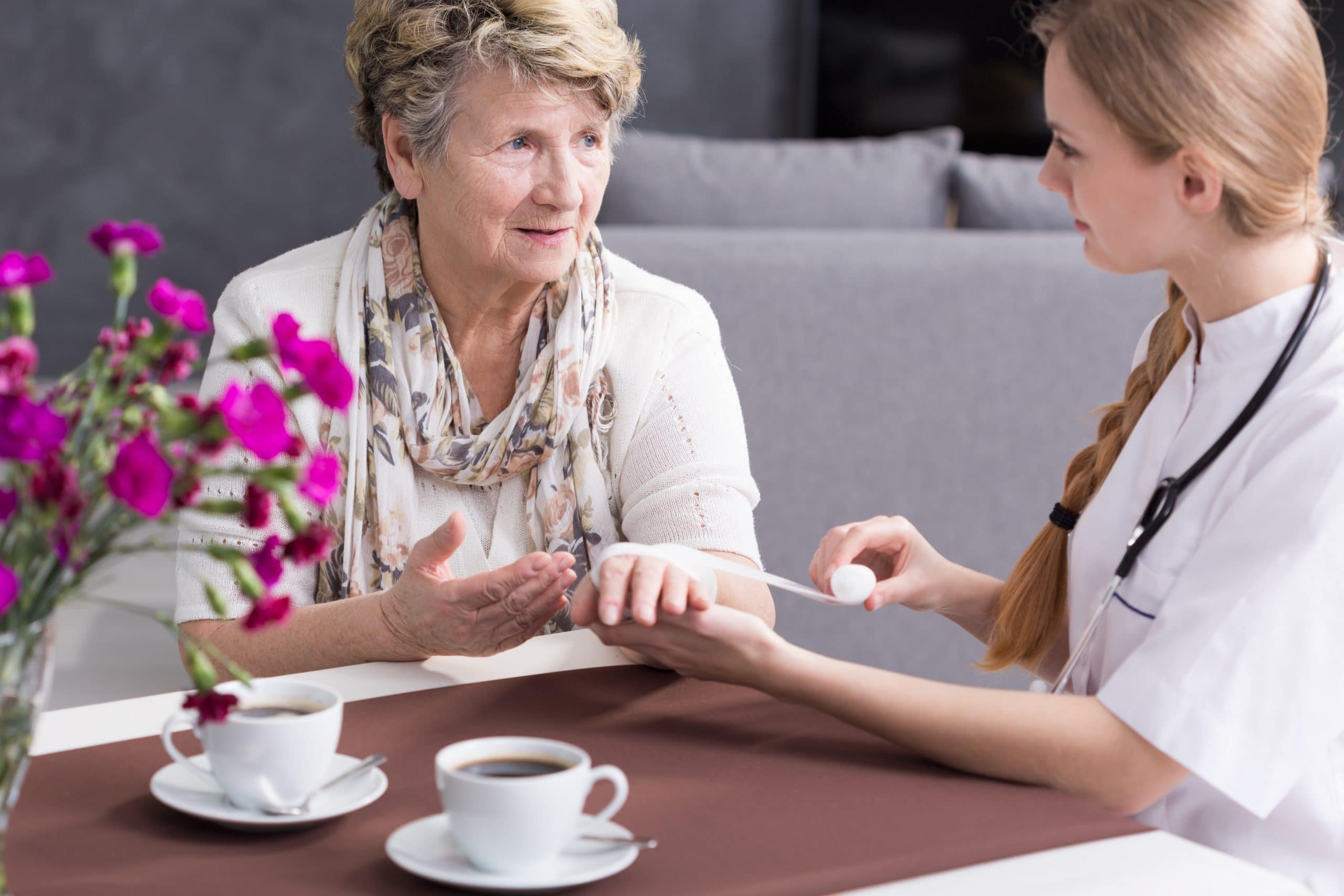 Is your home the new healthcare destination of the future?
The healthcare industry in the region is undergoing a massive transformation in terms of technology and advanced medical procedures. But what has really been a significant change in the industry is the growth and demand for home healthcare services. There are more and more people who seek home healthcare services for various reasons. The most noteworthy reason being that patients are now getting the same level of care and quality nursing at home as they would receive in any reputed hospitals or medical centers.
If you were to ask any patient – whether they want to spend the extra time in the hospital, we know the answer would be "not if they must". Today people prefer to receive medical treatment in the comfort of their homes. Of all the reasons, here are the most commons ones: the emotional comfort of getting quality treatment in a familiar and positive environment, expensive emergency room and inpatient hospital care and, fear of medical errors and hospital-acquired infections. They want the comfort of their own surroundings, and advancing technology is allowing them to take the advantage of safer care at the home.
Healthcare futurist Dr. Sarper Tanli, Group CEO Manzil Healthcare services, elaborates how technology advancements in healthcare are making it possible to continue the treatment of most of the patient's at home while only acute and complex cases are being treated at the hospitals. He says that the hospital-like care and services will be in the comfort of homes in the future.
According to Dr. Sarper, the technology and expertise in skilled homecare are making home healthcare work. Use of technology is no longer restricted or confined to hospitals. Laboratory and diagnostic tests like blood tests and urine tests and many more can now be taken in the comfort of our homes. Medical equipment that is needed for the patients that can be placed at home are easily available. Today's technology provides more accuracy and this leads to better treatment with minimal or negligible errors.
This shift in health care trend and the change in the behavior, both from the patient and medical providers, is mainly driven by the evolution of technology. It is remarkable that home healthcare services can also be tailored to chronic conditions such as heart failure, chronic obstructive pulmonary disease, diabetes etc. Thanks to the advanced technological inventions, it is possible to manage the high-risk patients by providing daily remote monitoring and timely intervention as the patient's condition warrants.