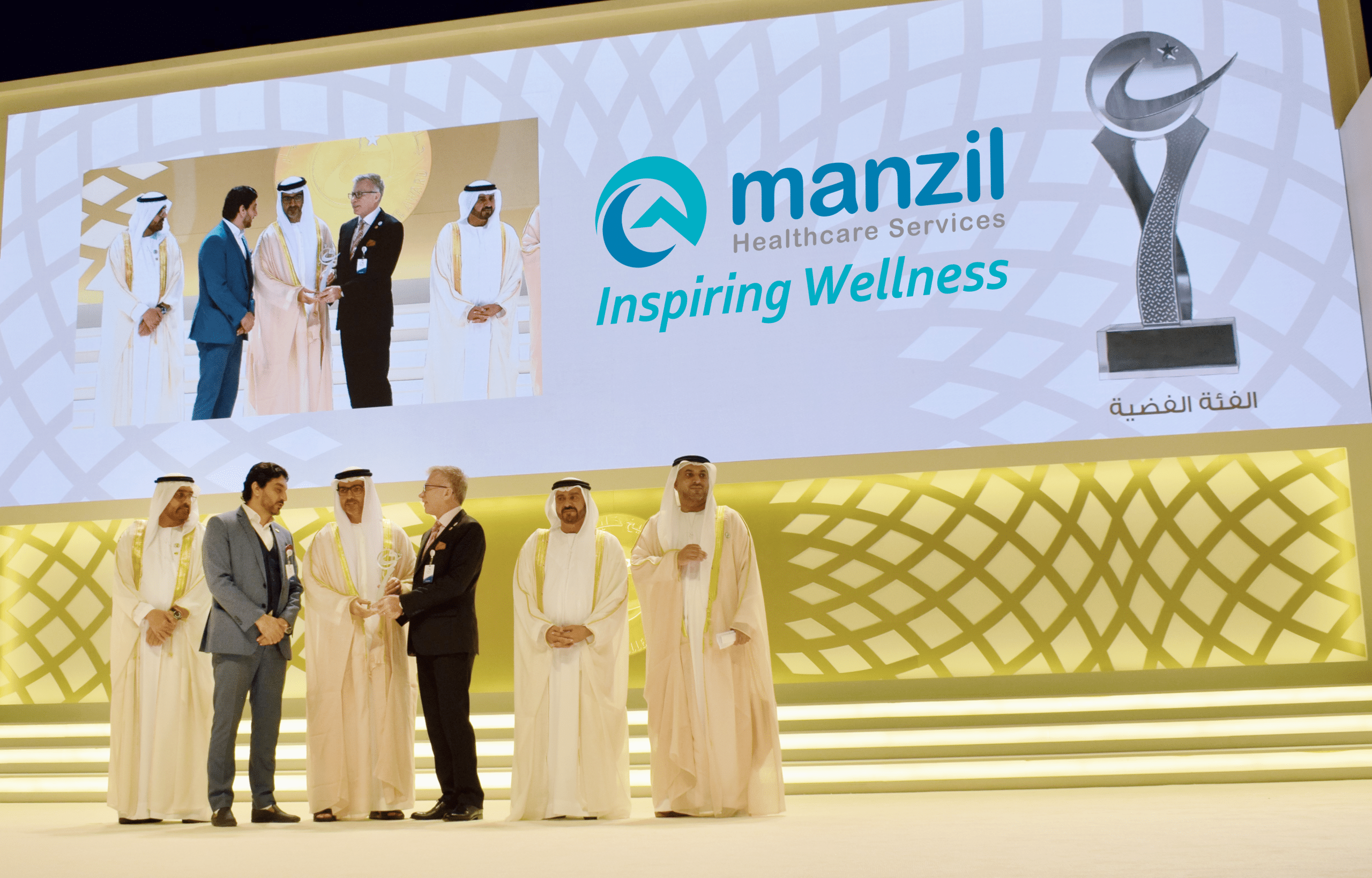 Manzil Health bags prestigious Sheikh Khalifa Excellence Award at first try
The award has been conferred upon Manzil Health by H.H. Sheikh Hamed bin Zayed Al Nahyan
Abu Dhabi, 25 April 2019- Manzil Health, one of the leading Home Health and Disease Management companies in the UAE, has been awarded the Sheikh Khalifa Excellence Award (SKEA). The award is in its 17th cycle in 2018-2019, and is in honour and recognition of Manzil's "commitment to excellence".
The Sheikh Khalifa Excellence Award was launched by the Abu Dhabi Chamber of Commerce & Industry (ADCCI) to foster continuous improvement, and is aimed at enhancing the competitiveness of the business sector in Abu Dhabi and the UAE with the direction HH Sheikh Khalifa Al Nahyan, the President of UAE. Itis the first programme in Abu Dhabi to be fully aligned with the international best quality management practice and adopting the EFQM – European Foundation for Quality Management – Excellence model.
As defined by EFQM, organizations that are rated excellent are those that successfully achieve and sustain an outstanding level of performance that meets or even exceeds the expectations of all their stakeholders. Manzil is the only home health company that has received this honorable award in 2018-2019.
Dr Sarper Tanli, Group CEO of Manzil Healthcare Services, said, "We are honoured and humbled by this award. It is a proud day for us, where our hard work and commitment to excellence have been recognized by such a prestigious programme. The Sheikh Khalifa Excellence Award is something that businesses in the UAE aspire to, and we are thrilled to receive this honour. It's also important to note that we have received this award from our first attempt."
Manzil Health operates with the mission to transform healthcare by providing high quality care to patients in their comfort zone. Manzil Healthcare Services offers a host of digital health and disease management services as well as home health services, which includes Post-Hospital care, Paediatric Care & Senior Care, Physiotherapy, Mother & Baby Services, Wound Care, Ventilated Care and other specialized services.