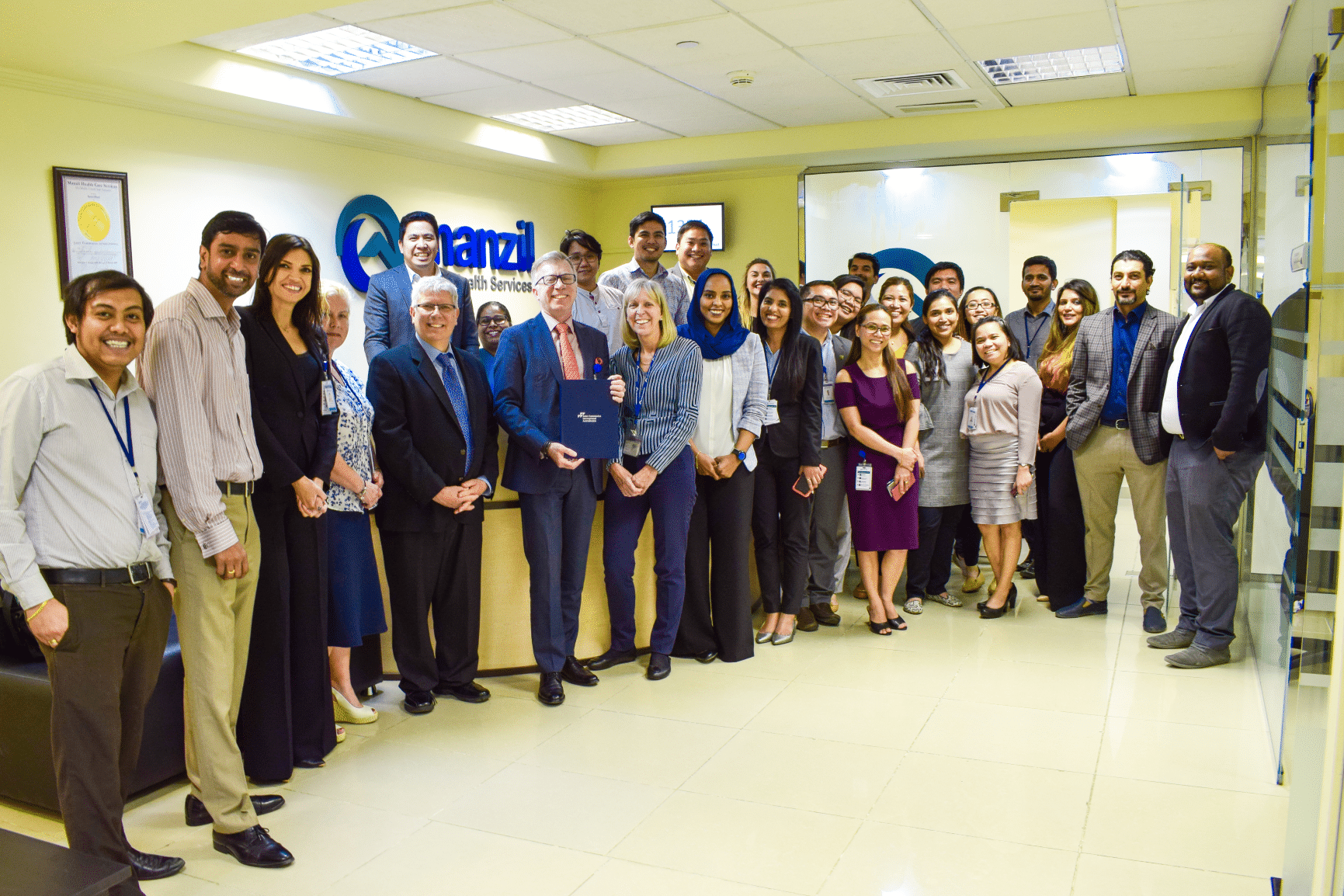 Manzil Health becomes first company to renew JCI Accreditation
Three years after being the first company to receive the reputed accreditation, the company is the first to get renewal
United Arab Emirates, 24 August 2019- Manzil Health, one of the leading Home Health and Disease Management companies in the UAE, has renewed its accreditation from the US-base Joint Commission International (JCI). Manzil Health was the first company in the UAE to receive the JCI accreditation three years ago, and it is now the first to renew the same.
The Joint Commission is a United States-based non-profit tax-exempt organisation that accredits more than 21,000 US health care organizations and programmes. The international branch accredits medical services from around the world. From academic medical centres and hospitals to primary care providers – JCI has partnered with these organizations to support their quest for excellence. Even after the initial accreditation, JCI continues to work with these high-achieving organisations to help them maintain their accreditation, keep up to date with new standards, and offer guidance on the continuous expectation of performance improvement that JCI accreditation promotes.
Manzil Health had to complete more than 800 assessments to ensure they meet the high standards of the accreditation body. This kind of external quality test is an indication of the high quality or services provided by Manzil.
Dr Sarper Tanli, Group CEO of Manzil Healthcare Services, said, "At Manzil Health, we are committed to providing the best quality services to our patients. We are extremely pleased to receive such a high validation for our efforts. But we are not going to rest on our laurels, and will continue to improve on our offerings. Disease management, digital health and home health services will take bigger role in near future in the healthcare ecosystem.  As an innovative and leading company in the market, we will be developing more services built on our quality platform and made available for different payors."
Manzil Health operates with the mission to transform home health by providing high quality care to patients in their comfort zone. Manzil Healthcare Services offers a host of disease management services like diabetes management, digital health services and home health services, which includes care at home after hospital discharge for all types of patients, paediatric and elderly care, physiotherapy at home, mother and baby services at home after delivery, wound care, ventilated care, and other specialized services