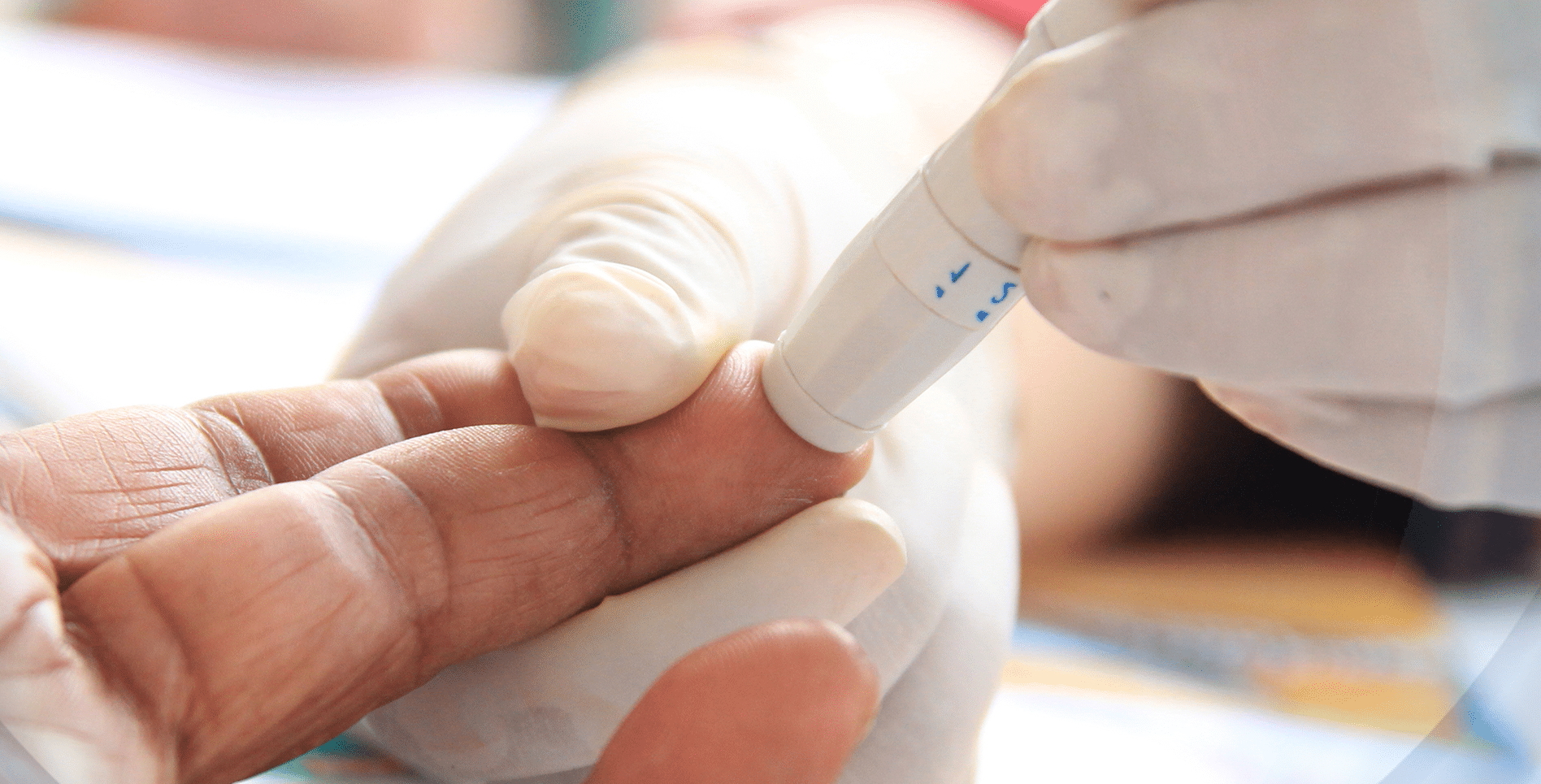 What is Diabetes?
What is Diabetes?
Diabetes is a disorder that occurs when blood glucose (sugar) levels in the body remain high for an extended amount of time. Glucose is an essential source of energy for the body and comes from the food we eat. Insulin, produced by the pancreas, helps metabolize glucose to be used as a form of energy to be used by the cells. However, when this glucose is not metabolized well due to lack of insulin or when the cells of the body stop responding to insulin, it leads to diabetes.
[alert type="information" title="" ]Diabetes can be of two types, Type 1 and Type 2. Type 1 diabetes is caused when the body does not produce insulin. This type of diabetes is most commonly observed in children and young adults, as well as in individuals with a family history of Type 1 diabetes.[/alert]
On the other hand, Type 2 diabetes occurs when the body does not create or use insulin well and can be developed at any age, and is usually observed in individuals who are middle aged and above.
Gestational diabetes is a type of diabetes that occurs only during pregnancy and usually goes away after the baby is born. However, having gestational diabetes increases one's chances of developing diabetes later on in life.
How will I know if I have diabetes?
These are some common signs and symptoms to look out for:
Increased thirst
Increased urge to urinate
Unintended weight loss
Increased weight loss
Fatigue
Sores that do not heal for prolonged periods of time
Blurred vision
Tingling sensations/ numbness in hands and feet
Individuals at risk for Type 2 diabetes:
Some common factors amongst individuals who are more likely to develop Type 2 diabetes are:
Having high blood pressure
Being overweight or obese
Being age 45 and above
Sedentary lifestyle
Having a family history of diabetes
Having a history of heart disease or stroke
Having depression
Having Polycystic Ovarian Syndrome (PCOS)
Smoking
Ways to prevent diabetes:
Get moving! Research has demonstrated that maintaining an active lifestyle (exercising for 30 minutes a day, 5 days a week) is key to preventing lifestyle diseases like diabetes, since exercise helps in lowering insulin levels in the blood.
Follow a healthy eating plan: An eating plan low in refined carbohydrates and sugary foods can help prevent diabetes, and studies have shown that individuals who consume the highest levels of fast-digesting carbohydrates are at a 40% higher risk of developing diabetes, since the body breaks down foods high in refined carbs into small sugar molecules.
Cut down on sugary drinks and substitute them with water: Studies have shown that drinks such as sodas and juices contribute to an increased risk of developing diseases such as diabetes, therefore it is advised to substitute such drinks with water instead. In fact, water has shown to improve insulin response and better blood sugar control.
Reduce weight (if obese or overweight): Excessive weight around the midsection contributes towards insulin resistance and inflammation in the body, which increases the risk of developing diabetes. Therefore, reducing a small amount of weight also helps reduce the risk factor for diabetes.
As the magnitude of diabetes and its related problems is increasing worldwide, the importance of offering innovative solutions for diabetes management has also immensely increased. Manzil Healthcare Services has developed an innovative modality to revolutionize diabetes management with the launch of TypeCare, a cutting edge product that provides a novel approach to managing diabetes with real-time monitoring of blood sugar levels via a digital interface. For more information on the program, do visit www.manzilhealth.ae.
Transforming home health through high-quality tech-enabled multidisciplinary care in the comfort of your home- Manzil Healthcare Services.
Links