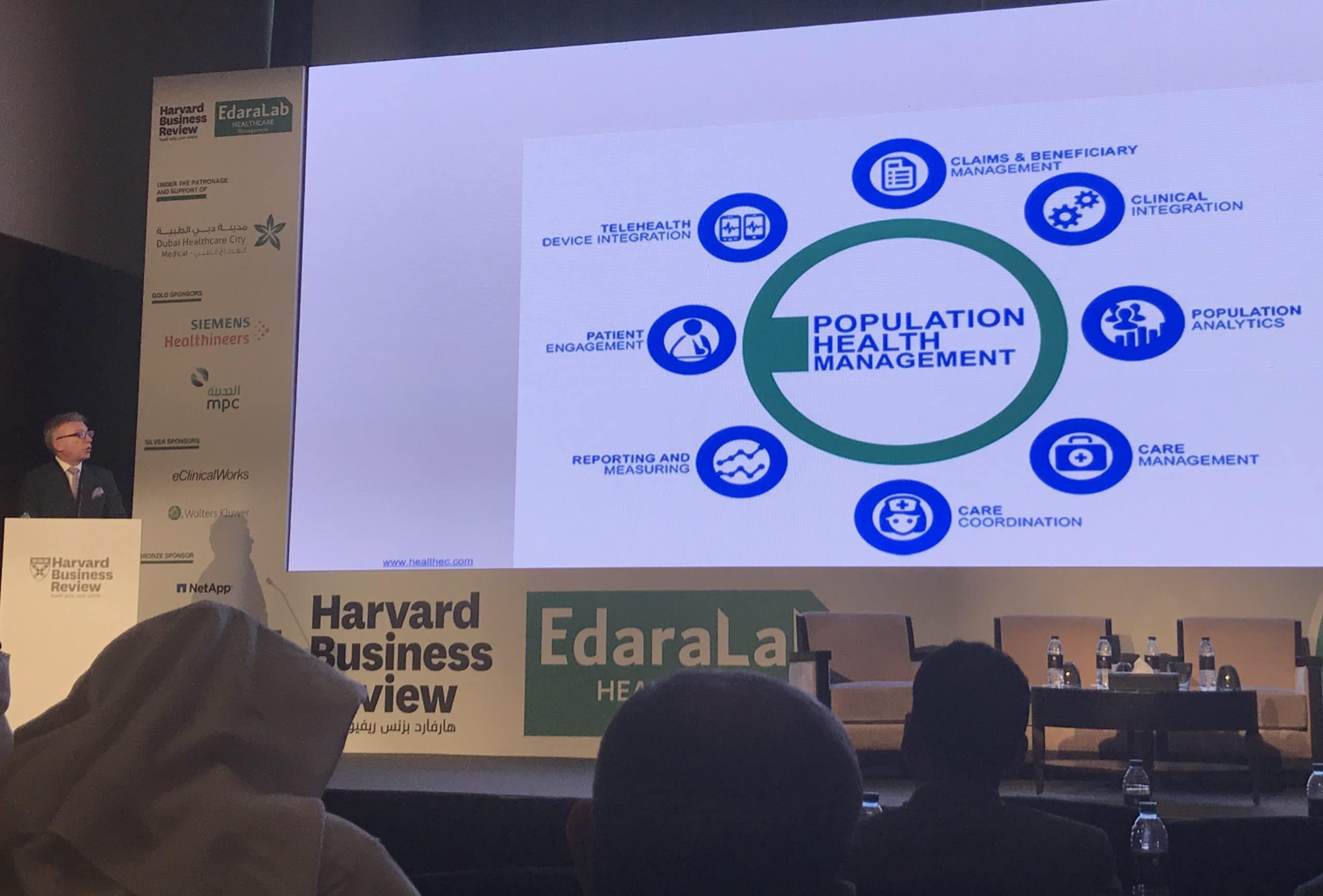 Manzil Health Participated at the Harvard Business Review Arabias EdaraLab
THE HBR ARABIA EVENTS SERIES EdaraLab is the regions premier, public gathering place for leaders from around the globe and across many disciplines to engage in deep and inquisitive discussion of the ideas and issues that both shape lives and challenge our times.
The mission of the HBR EdaraLab is to create a stimulating and invigorating convocation that links some of the foremost thinkers in the world today with civically-minded leaders in business, the arts, politics, sciences, humanities, and philanthropy who will share ideas, raise challenging questions, and inspire thought to action.
Manzil Healthcare Services participated in the event taking place on 25/3/2018 at the Address Hotel, Marina Mall Dubai, and Dr. Sarper Tanli, Manzil Healths Group CEO, is presenting about the Strategies and Challenges Across Continuum Care and Population Health.
About Manzil Healthcare Services:
Manzil Health adopted the mission of transforming home health and disease management by providing high quality, technology enabled, multidisciplinary care to our patients in the comfort of their environment.
We take pride in being one of the first stand-alone home care company to be awarded the international Accreditation – Joint Commission International – in the UAE.
Determined to remain a high quality service provider in all countries we operate in, excellence is at the core of every service we offer.
Manzil currently offers the most extensive variety of home healthcare services in the region ranging from the new born to the elderly, including Ventilation at Home, Mother & Baby, Wound Management, Home Infusion, Distance Health monitoring, and others. Our team of healthcare professionals includes licensed physicians, therapists and registered nurses. This diversity in Manzils services is reactive to any market demand.
For Further Press Enquiries:
Email Manzil Health at: info@manzilhealth.ae