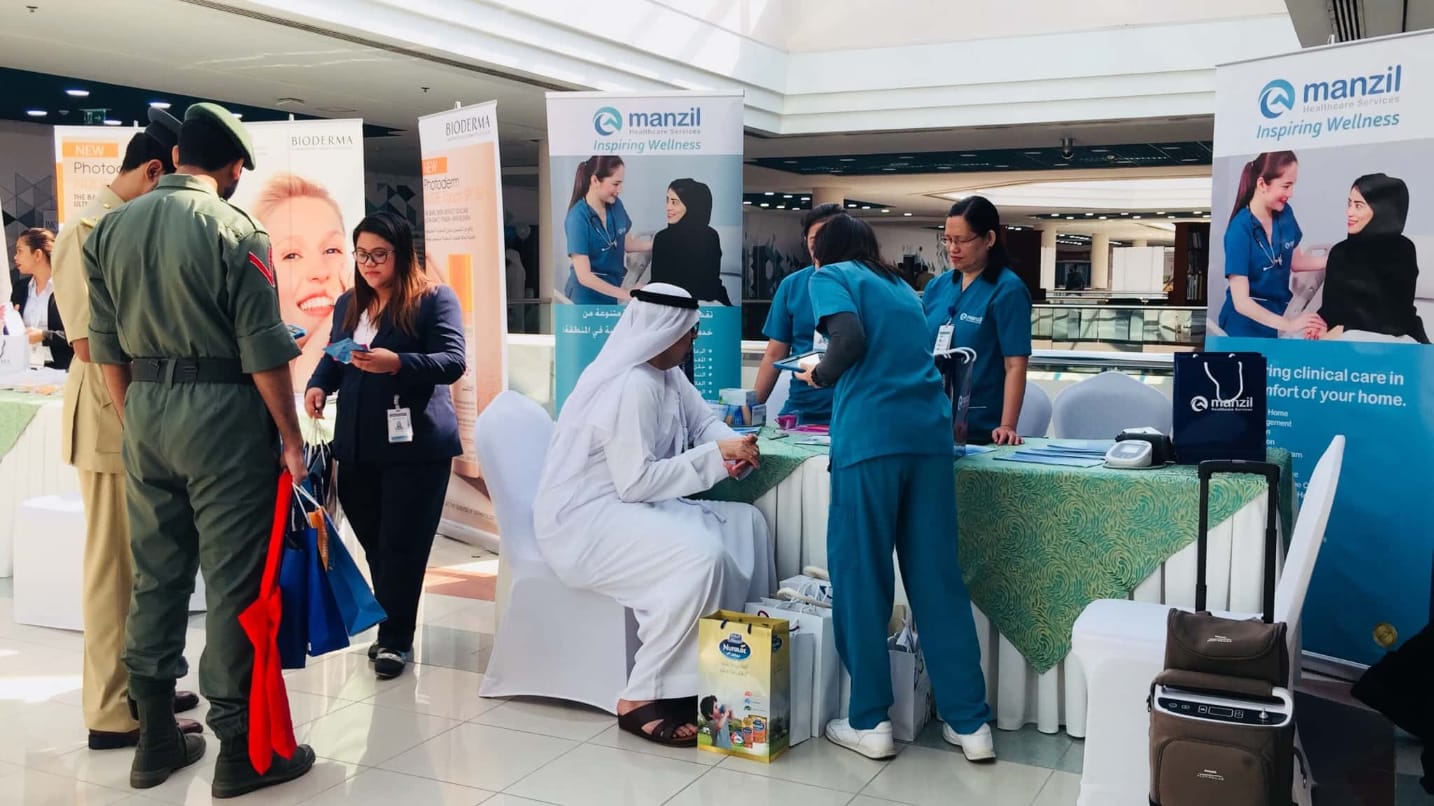 Manzil Team joining the Health Awareness Event with Dubai Police at Officers' Club.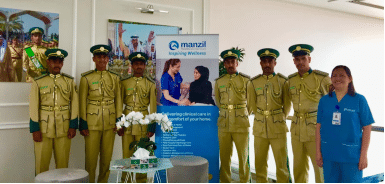 As a leader and reference in healthcare, and as part of Manzil's Community Outreach Programs, Manzil is conducting health related events in different centers from different industries, including the Dubai Police Academy.
The main objective of such programs is to make a difference in the lives of citizens by raising health awareness, and to serve priority populations that are less likely to use preventive health services and have a higher disease burden compared to the general population. Health outreach programs play a critical role in improving and extending the reach of healthcare through activities such as health education, case management, basic health screening, and facilitating access to services. These activities can directly and indirectly improve health outcomes of individuals and communities.