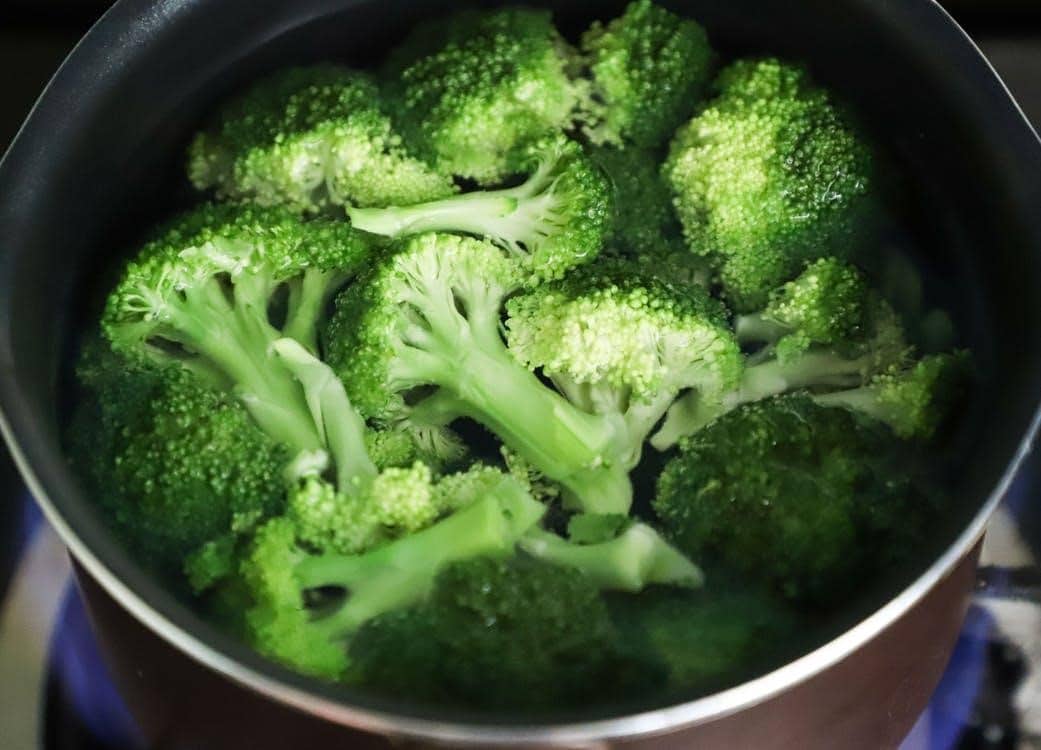 10 Foods To Manage Diabetes
Maintaining a healthy diet is essential to manage diabetes. We have listed 10 foods to manage diabetes that will help you stay on the right track!
If you have been diagnosed with having diabetes, it's important not just to begin your treatment as soon as possible, but also to make sure your diet and lifestyle complement your treatment.
Speaking of treatment! Manzil offers a comprehensive Diabetes Management Program customized to support Type 1 and Type 2 Diabetes patients, and monitor their status quo at the comfort of their own home!
Here are 10 foods to manage diabetes that you need to incorporate as part of your diet.
1. Vegetables Without Starch
Non-starchy vegetables, such as broccoli, are recommended for those with diabetes because they typically have few carbohydrates and calories in each serving.
Furthermore, these vegetables are packed with all the essential nutrients, vitamins, fiber, and minerals that you need to remain healthy.
These vegetables are also very satisfying and can make you feel full after consuming just a few.
2. Tomatoes
Tomatoes are non-starchy foods that have a particularly low Glycemic Index. As such, if you have diabetes, you don't need to think twice before eating tomatoes because they aren't likely to bring up your sugar levels.
The best thing about tomatoes is that they contain a substance called lycopene.
Lycopene is effective when it comes to reducing the risk of cancer and heart disease.
3. Citrus Fruits
Citrus fruits such as oranges and grapefruits are great to include in your diet, especially if you have diabetes.
They have a low GI index (relative to other fruits), especially grapefruits.
Also, they are full of fiber and are therefore healthy to consume.
4. Nuts
Nuts, especially walnuts and flax seeds, are a good replacement for other foods that may have a higher GI content.
Furthermore, nuts are loaded in zinc, protein, folic acid, and omega-3 fatty acids, all of which are good for your health.
5. Beans
Beans are some of the most nutritious foods you can consume. They also have a low GI index.
Often, those who have Type 1 diabetes (where the body doesn't produce insulin), experience rapid and excessive bouts of weight gain or loss.
So if you think you are rapidly gaining or losing weight, it might be a good idea to get yourself checked for diabetes.
6. Kale
Kale is a leafy vegetable packed with vitamins K and A.
It's also full of these chemicals called glucosinolates.
These chemicals can potentially neutralize cancer-causing substances.
Furthermore, kale is loaded in potassium and is great for managing your blood pressure!
7. Whole Grains
Whole grains such as barley and lentils are packed in antioxidants and are great for your digestive system.
They also possess a medium GI index.
8. Fish
Fish like salmon are full of protein and omega-3 fatty acids.
They don't contain carbohydrates and won't raise your blood sugar levels.
Omega-3 acids can contribute remarkably to reducing your risk of heart disease.
Additionally, fish is loaded with vitamin D. This works wonders for your hair, skin, and nails.
9. Berries
Berries such as strawberries or blueberries are loaded with antioxidants and vitamin C and have anti-inflammatory properties.
The high levels of antioxidants are effective in reducing the risk of heart disease and cancer.
On top of that, berries are delicious!
10.Unsweetened Greek Yogurt
Unsweetened Greek yogurt has a great deal of calcium and protein and has a lower carbohydrate content than traditional yogurt. I
If you have diabetes, it is, therefore, better for you to opt for Greek yogurt.
If you have diabetes, maintaining a healthy diet is essential.
These foods to manage diabetes should be part of your diet if you're looking to not only live with diabetes but also maintain a healthy lifestyle with diabetes!
Don't Miss Out!
Read our blog to know more about managing your diabetes complications.
For more information about our Diabetes Management Program, call us now on 800 626 945