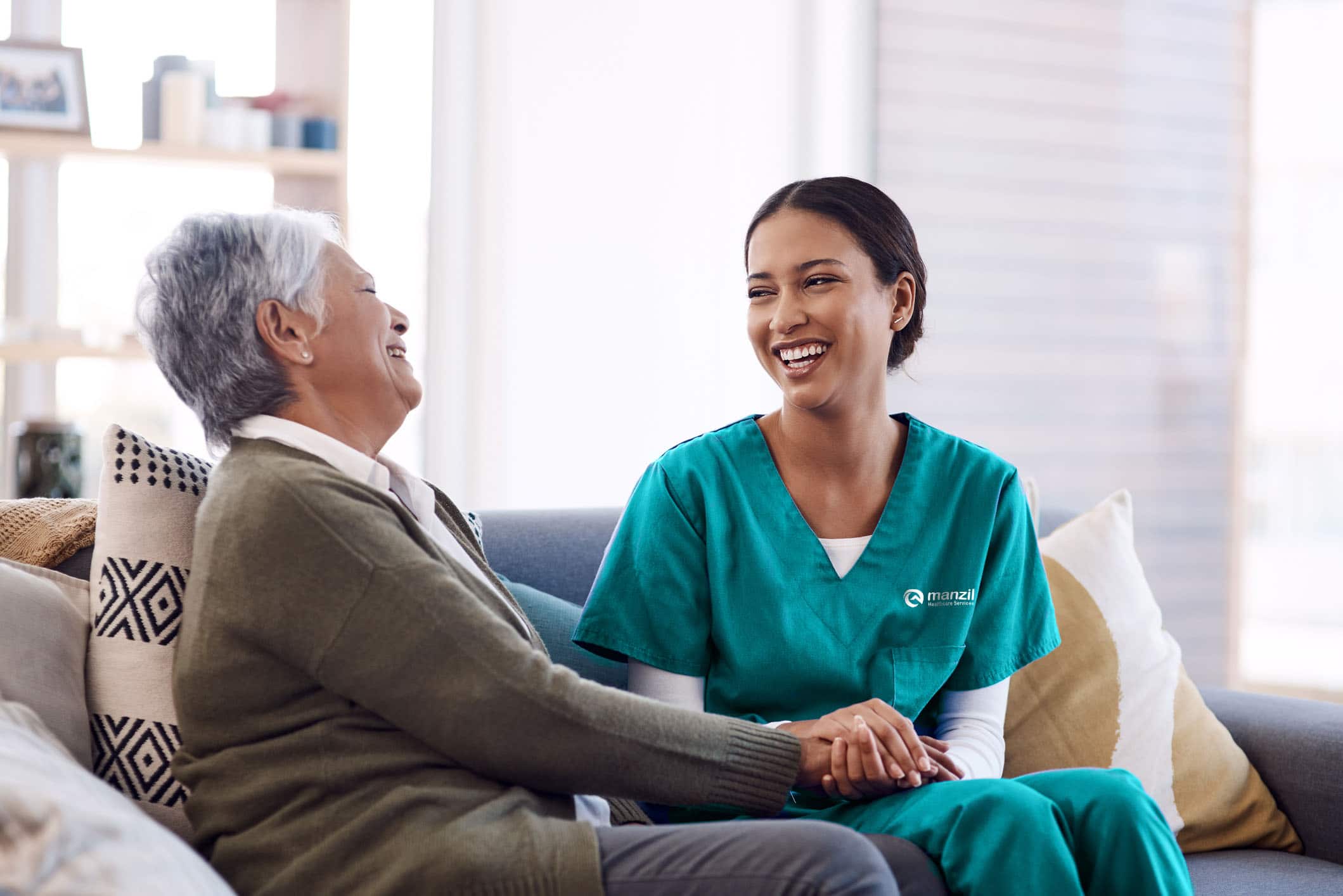 Manzil Healthcare launches Services in Egypt and Qatar
Abu Dhabi, 30 May 2016: Manzil Home Health Services has started operations in Egypt and Qatar to meet growing demand for high-quality post-acute care for chronic and elderly patients.
Owned by global specialist private equity investor TVM Capital Healthcare Partners, Manzil has become Egypt's first stand-alone home healthcare provider, having operated in the UAE for five years.
Patients, who are referred to Manzil by their physicians, can choose to receive either intermittent or around-the-clock service.
Manzil's highly qualified and licensed physicians, nurses and therapists provide a wide range of services, including skilled nursing, physiotherapy, wound care and diabetes care, and can also supply medical devices to the home.
Demand for high quality home care services is increasing in the region, because of the significant elderly population and higher prevalence of lifestyle-related such as diabetes and chronic diseases, especially respiratory and cardiovascular diseases, said Jad Halaby, International Managing Director of Manzil Health Care Services.
To deliver the highest quality care, Manzil partners with best-in-class international experts and institutions. These include Boston-based Spaulding Rehabilitation Network, which is a Harvard Medical School Teaching Hospital and recognized global leader in rehabilitative medicine, and the Joslin Diabetes Center, the world's leading diabetes research and clinical care organization. Joslin is one of the most research-intensive of the institutions affiliated to the Harvard Medical School and is unique in its sole focus on diabetes.
In many developing countries, including Egypt, governments are encouraging private investment in healthcare, because they welcome new specialist, high quality services, said Dr Helmut Schuehsler, who serves as the Chairman of the Board at Manzil Health Care Services and CEO of TVM Capital Healthcare Partners. Manzil is an excellent example of a company that is filling a significant gap in healthcare provision, so it's important that the company continues to expand and make a positive impact across the region.
Manzil was the first dedicated home healthcare provider in the UAE to receive accreditation from Joint Commission International, the world's largest and most recognized healthcare accreditor.We are bringing the JCI accreditation processes and quality protocols to all our operations, including those in Egypt and Qatar, where we believe Manzil will be as successful as it has been in the UAE, said Hoda Abou-Jamra, Founding Partner of TVM Capital Healthcare Partners and a Board member of Manzil Health Care Services. Congratulations to the team in Cairo and Doha for setting up an excellent and highly qualitative infrastructure for home care, which complements the existing healthcare infrastructure in these countries. Post-acute and rehabilitative home care capacities on best international levels will help patients to get better faster and in the comfort of their own homes – and hospitals will be able to use much needed capacity for their acute care patients.
Headquartered in the UAE, Manzil was established in 2011 by Emirati physician Dr. Ghuwaya Al Neywadi and was majority-acquired by TVM Capital Healthcare Partners, a healthcare-focused private equity investor in mid-2012. The company is now one of the largest home health providers in the UAE with more than 340 staff members.
Egypt
3rd Floor, Building S3, 5th Settlement, 90th Street Downtown, Cairo
+201 0022 08558
Qatar
Level 12, Al Kaabi Tower, Old Salala, Doha
+974 40 388 429