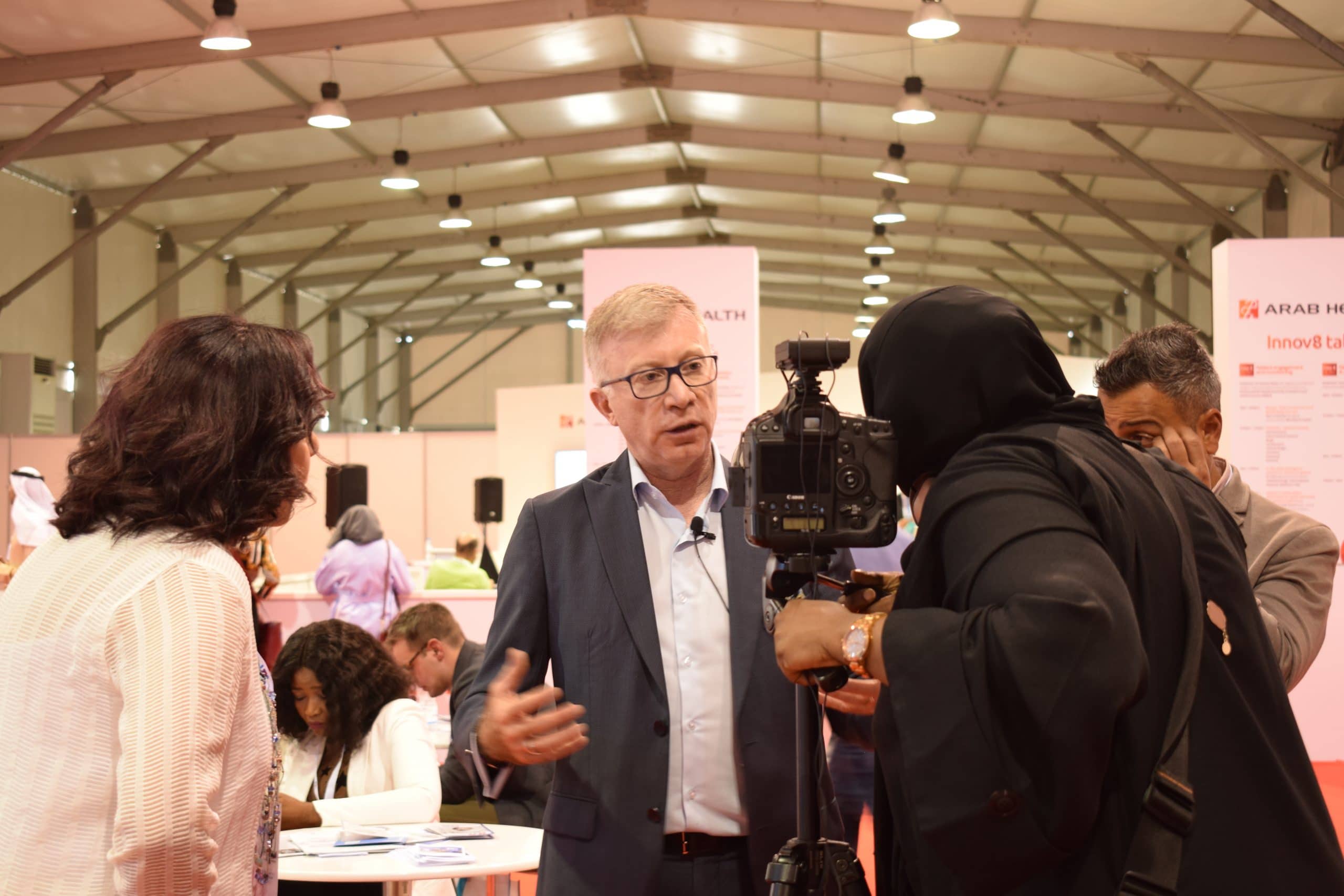 The Innov8 Talks at Arab Health Conference shed light on Translational Innovation in Disease Management
Dubai: The Innov8 Talks, a health innovation focused conference, covered topics around how the healthcare industry is changing and evolving at the Arab Health Conference – the largest healthcare event in the MENA region held from 28 – 31 January 2019 at Dubai World Trade Centre.
Our Group CEO, Dr. Sarper Tanli, spoke about "Transforming Healthcare Delivery Through Translational Innovation". Dr. Tanli also shed light upon the new and upcoming innovations that have made a difference in disease management through his learnings and experience of applying them to a panel of industry experts, healthcare entrepreneurs and investors.
Dr. Tanli indicated that "Each year, millions of people around the world enter their peak years with chronic diseases which are set to become an unprecedented driver of health care costs. The innovation in digital health has enabled a transformation in the delivery of care, putting patients at the center of care and personalizing a host of services that address their unique needs, and preferences to manage chronic disease."
The Innov8 Talks took place in the new Innovation Hub that hosted 8 pitches that were 8 minutes long, across each day of the event. An esteemed panel of judges comprising of industry experts from reputed organizations such as Dubai Health Authority, Dubai Future Foundation, Ministry of Health and Prevention, and Etisalat were judging and deciding the best pitch at the end of each day.
Manzil Healthcare Services is committed to bringing scientific studies and technological discoveries that can be used for the care at home. We have successfully adopted many digital health solutions and tailored in the disease management program that focuses on improving the overall health of patients through an integrated care approach and offers an affordable innovative medical care wherever the patient is.