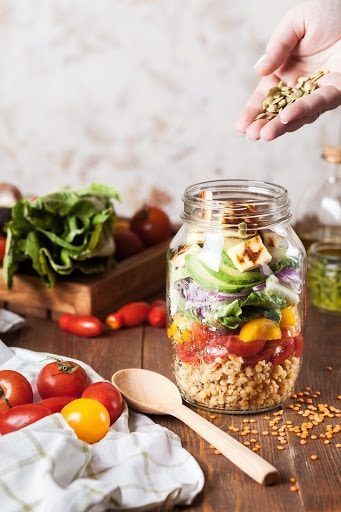 4 Stress Reducing Vitamins in Food
Vitamins are crucial essential nutrients that are important for our health and growth. These nutrients can be found, you guessed it, in food! Stress reducing vitamins can be found in food that we have listed below.
With the on-going events going on around us – from staying up to date on the coronavirus pandemic, trying to juggle between our remote job responsibilities, and taking care of our families – staying calm while facing stress takes a lot of strength!
In the long term, stress can lead to serious health risks: this can include high blood pressure, obesity, diabetes and even heart disease. One way to reduce stress is to fuel your body with the essential nutrients it needs.
Also, another alternative way to re-energize your body is through vitamin infusion therapy. In this therapy, vitamins are absorbed intravenously to the bloodstream. Check out our safe Vitamin Infusion Therapy which can be done at the comfort of your own home!
Here are 4 stress reducing vitamins found in food that can help you combat stress!
4 Stress Reducing Vitamins In Food
Vitamin C
This vitamin is also called ascorbic acid, and it's very important for collagen and hormone synthesis.
When you think of vitamin C, you directly think of all citrus fruits and vegetables like: oranges, lemons, strawberries, tomatoes, and lettuce.
B Vitamins
B vitamins are crucial for your nervous system, and help your body get its energy/ fuel from carbohydrates, proteins and fat.
They include 8 vitamins: vitamin B1 ( thiamin), vitamin B2 (riboflavin), vitamin B3 (niacin), vitamin B12 (cyanocobalamin), vitamin B6 (pyridoxine), vitamin B5 ( pantothenic acid), vitamin B7 (biotin), and vitamin B9 (folic acid).
Enjoy the benefits of these vitamins by eating eggs, leafy vegetables, dairy products, whole grain breads and cereals.
Vitamin E
Vitamin E supports the immune system and normal nerve development.
Some foods that include vitamin E are: green leafy vegetables like lettuce, spinach, cabbage. Whole grain food like wheat, rice, and corn contain this vitamin. In addition to nuts and seeds.
Vitamin D
This vitamin is Important for building strong bones.
Get the benefits of vitamin D by eating high-fat dairy, egg yolks, sardines, salmon, shrimp and tuna.
To wrap it up, it can be quick and easy to choose high sugary foods when we feel stressed. However, unhealthy food choices can do us more harm than good. The next time you're feeling stressed, try to incorporate these types of food in your eating plan. This way you can get all the benefits of these stress reducing vitamins!
If you have any specific type of food allergy, please consult with your doctor or nutritionist.
 Don't Miss Out!
Is vitamin infusion therapy safe? Read our blog to know more!
For more information about our programs, call us now on 800 626 945 or visit our website.