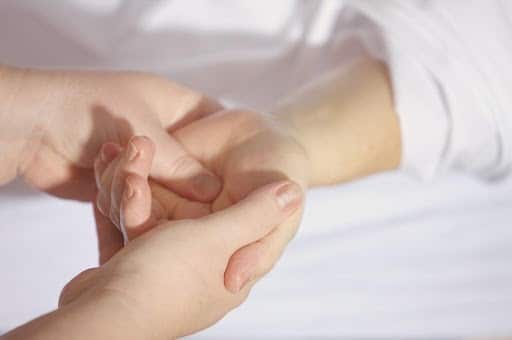 The Ultimate Guide To Physiotherapy Techniques
Physiotherapy is one of the best treatments that helps you restore muscle coordination and regain mobility. What are the most common physiotherapy techniques? We have compiled the ultimate guide with all the information you need. It gets better: physiotherapy can also ease some neurological symptoms related to stroke, Parkinson's, or even Multiple Sclerosis.
Moreover, physiotherapy is also an excellent treatment to manage pain caused by nerve dysfunction, such as sciatica pain (type of back pain). Also, physiotherapy can treat other medical conditions like arthritis.
Read more about how physiotherapy can treat these 7 medical conditions  here.
Yet, a lot of people believe that it's nothing more than a massage. As a result, this misconception stops them from getting the help they need.
Read our guide to know the most common physiotherapy techniques that will help you on your road to recovery.
Most Common Physiotherapy Techniques
Massage
Although massage is not the only technique that physiotherapists use, it's an important part of the treatment.
Massage is used to manipulate soft tissues with the use of hands. Also, it stimulates blood flow, reduces pain, and improves mobility.
A physiotherapist massages the muscle tissues lightly to ease the painful symptoms.
Icing
Icing may seem like a straightforward job that one can do at home. However, when you do this technique after a physiotherapy session, it helps the healing process.
Also, it brings down any inflammation that might have come up during the session.
Taping
Physiotherapy taping is a technique used to reduce strain on affected areas by tapping or strapping the patient to immobilize joints.
It helps you regain mobility and restore muscle coordination.
Joint Mobilization
Joint mobilization, as the name suggests, works on the joints to improve the range of motion.
Slowly, a physiotherapist increases the range of motion in strained joints by repeating specific movements during each session.
Also, joint mobilization can improve your joint mobility drastically.
Stretching
Like icing, stretching is also considered an easy movement technique to enhance mobility. What's the best part is that you can also do it yourself.
While you can also do this technique at home, stretching done by a physiotherapist focuses on immobile or strained areas in the body.
Read all about physiotherapy at home here.
Also, it can improve blood flow in your affected parts to enhance mobility.
Neurodynamics
Sometimes doctors struggle to identify the cause of pain when the injury puts a lot of pressure on the nerve.
With that being said, neurodynamics can help in spotting the strained nerve and reducing the pain.
Ultrasound Therapy
The deep heating effect of ultrasound helps you by providing comfort. Heating is an excellent way to heal wounded areas and improve blood circulation in them.
Read more how ultrasound therapy is used in physiotherapy here.
To Wrap Up
No matter what physiotherapy technique you include in the plan, these techniques will ease your pain and improve your mobility.
Also, having a customized and a consistent treatment plan is crucial for recovery. So, don't wait for your pain symptoms to be worse! Contact our licensed physiotherapists to guide you on the best treatment plan for your health needs.
Don't Miss Out!
For more information about our Physiotherapy Program, call us now on 800 626 945