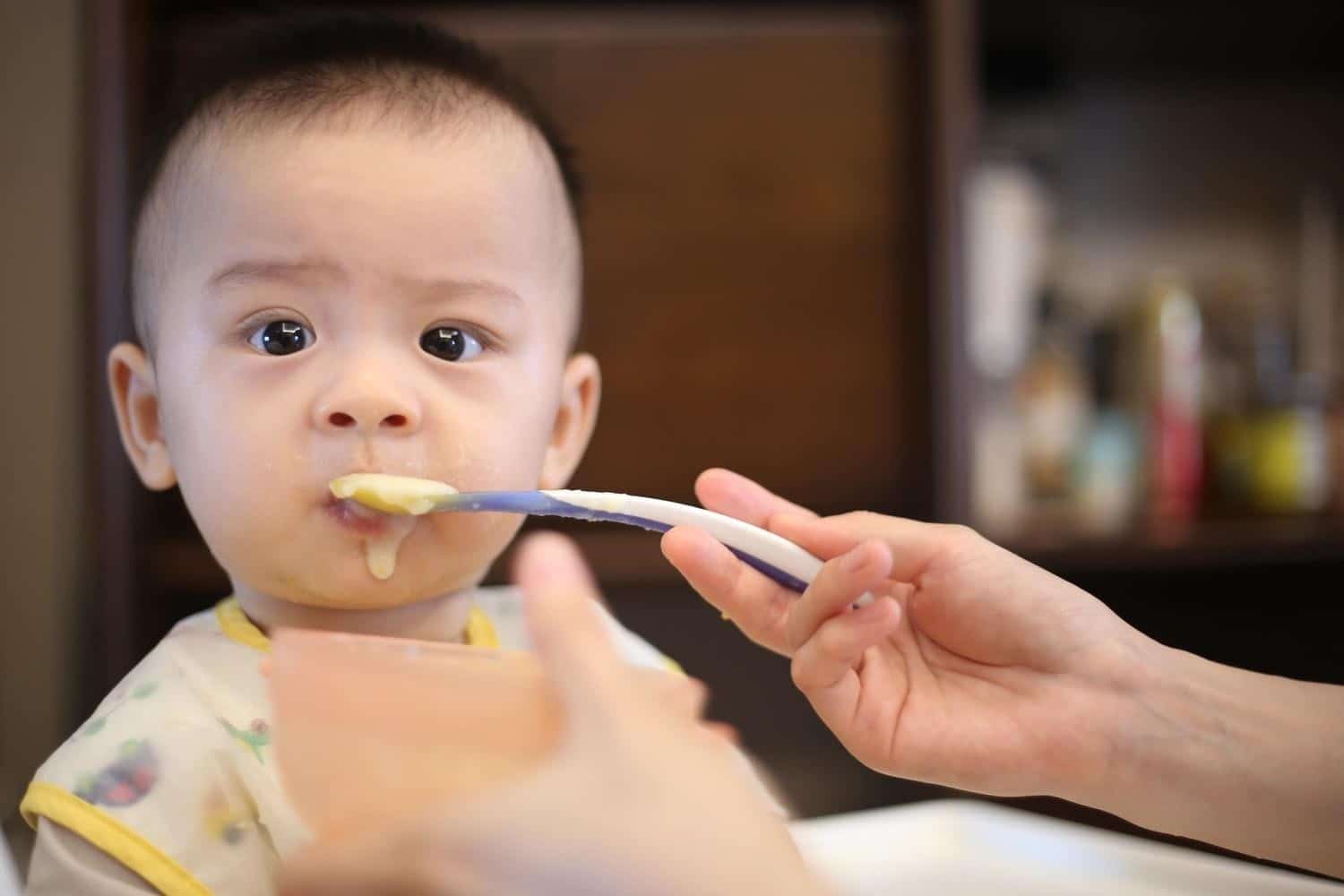 6 Month Healthy Baby Food Ideas Every Mom Should Know
Your baby needs essential vitamins and minerals for growth and healthy development. At 6 months old, you can introduce solid foods to your baby. We have covered some healthy baby food ideas that will help your baby get the nourishment he/she needs.
According to a 2013 year study, published in the Journal of Allergy and Clinical Immunology, introducing solid food at 6 months can reduce the risk of developing allergies and asthma.
Remember! Introducing solid foods before or after 6 months depends on your baby's development and readiness ( sitting up with support, turning their head away or not spitting food). You can always consult with your baby's pediatrician to be on the safe side.
Read more about when your baby can begin solid foods here
Healthy Solid Baby Food Ideas
Purées – Pea, Banana, and Carrots (can be separate)
Simple and easy! Start with food purées (blended food) made of 1 ingredient.
It's recommended for your baby to have a few tablespoons of food 1 – 3 times per day, and allow 2 – 3 days to test for any food allergies.
Moreover, if you're wondering what are examples of food allergies, they can include: allergies from  cow's milk (not recommended before 12 months), eggs, soy, peanuts, tree nuts and seeds, wheat, fish, and shellfish.
If your baby is tolerant of this food, then go ahead and introduce another combination of nutritious food ingredients.
Pea purée (packed with Vitamin C and Iron) – check recipe
Banana purée (packed with potassium and fiber)- check recipe
Carrots purée (packed with Vitamin A and Beta Carotene) – check recipe
Although we recommend preparing the solid foods at home, you can opt to buy ready made baby food. For safe and healthy choices, make sure you choose organic food that doesn't contain any harmful chemicals or preservatives.
Read more about making and storing food for your baby here
Baby brown rice cereal
It's easy to digest and has less allergenic properties than other foods. Just blend the rice cereal, add it to hot water, and you're good to go – check recipe
So, go ahead and try making these nutrient-dense recipes. Don't forget to add an extra pinch of love!
Don't Miss Out!
Read more about charting your baby's growth month by month.
For more information about our Mother and Baby Program, call us now on 800 626 945