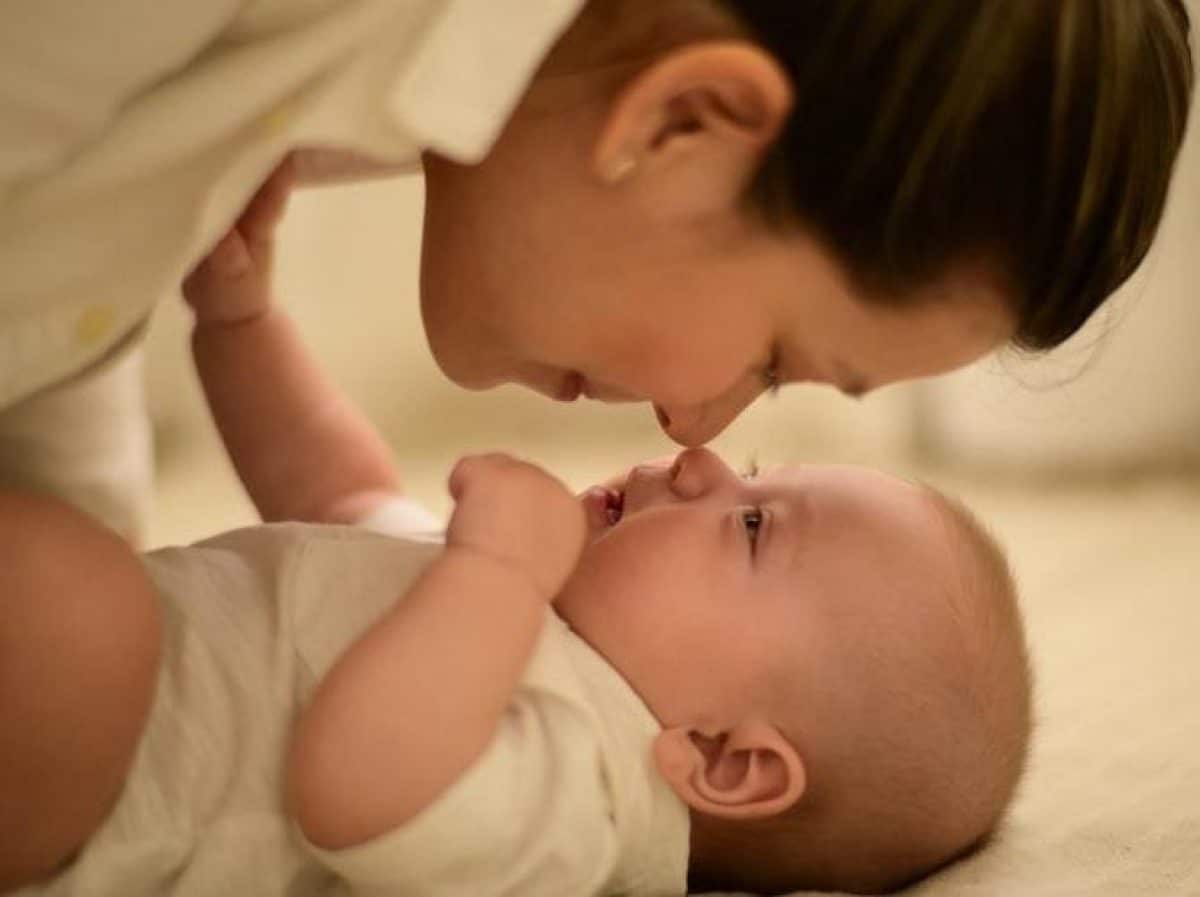 Charting Your Baby's Growth Month-By-Month
The first year of your baby's life is perhaps the most beautiful and precious to you. However, it's an equally important time in your baby's life. Charting your baby's growth can be a delightful experience for new parents.
As much as you are enjoying watching your baby's next move, you're constantly scared that time is moving too fast. So, you savor every second to spend with your child, record his first laugh, and yelp when they say 'mama.' 
Throughout the growth process, your baby is:
learning something new

developing different senses every day

getting to know the world from a limited perspective, and getting to memorize your faces

the brain and senses are still developing and growing
What a child is exposed to in these early years reflect in their personality as they grow up. It's exciting to watch your baby grow, and observe the fascinating development. Here's a detailed checklist for charting your baby's growth develops throughout the first six months.
Charting Your Baby's Growth
1st month: Your baby starts to communicate in his own way by making sounds, mumbling, gurgling, and experimenting with his /her own tongue, hands, and feet. 
2nd month: Your baby stays awake for longer stretches of time, and smiles a lot, perhaps even laughs. Their bowels are getting bigger too, so you don't have to be on nappy duty constantly.
3rd month: Your baby can turn around on his stomach now, and recognize the direction of sounds. He/she is also going to be laughing out loud by this time and will reach out to you to pick him up.
4th Month: Your baby can now keep her head propped up by himself. He/she can reach out and grab objects and can bear the weight of his body on his/her legs, play with their toes and possibly even utter their first words.
5th month: At this stage of charting your baby's growth, your baby can now recognize sounds, shapes, and colors. He/she can understand object permanence now and is delighted by a game of peekaboo. You can also start feeding him/her semi-solid foods by now.
6th Month: Your baby's vision and hearing are completely developed by now. He/she can even sit unsupported and might be about to sprout hisher first tooth!
If you need any help supporting your child or need someone to help out with any chores around the house, Manzil Health has trained nannies, mother coaches, and nurses to help you through this beautiful yet exhausting time of your baby's birth.
Call us at 800 626 945 or whatsapp us at 00971565489691 or visit  our website for more information.