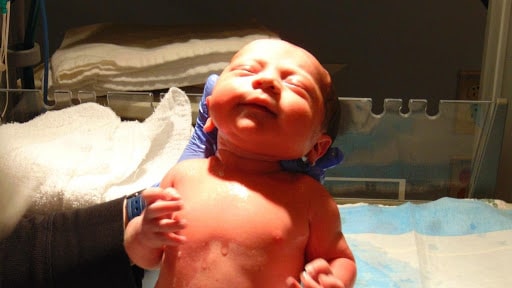 Postnatal Care
Postnatal care (PNC) is an essential form of care for a mother and child following childbirth. Although not all moms, families, and babies face complications after delivery, having a proper postnatal care protocol is still vital for every family post-delivery. It is provided to a new mother and her infant to ensure that their recovery does not deviate from the expected course of recuperation.
The postnatal period is typically the first six weeks of life after a baby is born; however, it can be extended if need be. If a mother and infant contract complications after the standard postnatal period is over, they remain entitled to individualized care.
Every mother and her child must receive standardized patient care for at least 6-8 weeks after the child's birth. In case of improper or poor-quality care, new mothers and their babies can develop disabilities or even lose their lives. In Africa, each year, 125,000 women and 870,000 newborns die due to poor postnatal care.
Postnatal care programs are specifically designed to monitor a mother's recovery and her child's growth in the first few weeks after birth. Ideally, PNC should be provided for 28 days or more, but if in a region that's not possible, then the mother-child duo must be looked after carefully for at least the first week after childbirth.
The first seven days following childbirth (also known as the early neonatal period) are the toughest for a mother and her infant. The risk of death and post-delivery complications are the highest in this period. With that said, a mother and child can develop health issues even after the early neonatal period.
Why do Mothers and Babies

require

Postnatal Care (PNC)?
The first and foremost objective of providing PNC is to avoid maternal or neonatal death at all costs. Since the first few weeks, after childbirth, are considered a high-risk period for both a mother and her neonate, doctors and medical professionals focus all their attention toward keeping them alive.
A woman can lose a lot of blood during or post-delivery due to internal bleeding or hemorrhage. If the uterus tears or site where the placenta was attached to the uterus rips during labor, a mother loses a significant amount of blood that can be fatal in some cases. And if hemorrhage occurs in the mother's body while her child is still in the womb, the baby will not get nutrients and ultimately die. Hence, it is imperative that a mother and her neonate are saved from any such deadly complications with effective PNC.
Another reason why mothers and newborns require PNC is to stay healthy and recover without getting an infection or life-long condition. Since a mother's body goes through multiple internal changes to get to its pre-pregnancy stage after childbirth, it must be given plenty of patient care to ensure that no complications occur. For the baby, the first breath outside of the uterus can be dangerous as the child's body has to adjust to the outside world. If a baby is not given proper PNC, it can suffocate or contract an infection as its immune system is quite weak after the birth.
Preferably, a mother and her newborn should be tended to in a hospital. However, in most cases, families take their loved ones home in fear of exposure to germs. Regardless of the place, a mother's and her child's recovery must be religiously followed under medical supervision to avoid death or other dire complications.