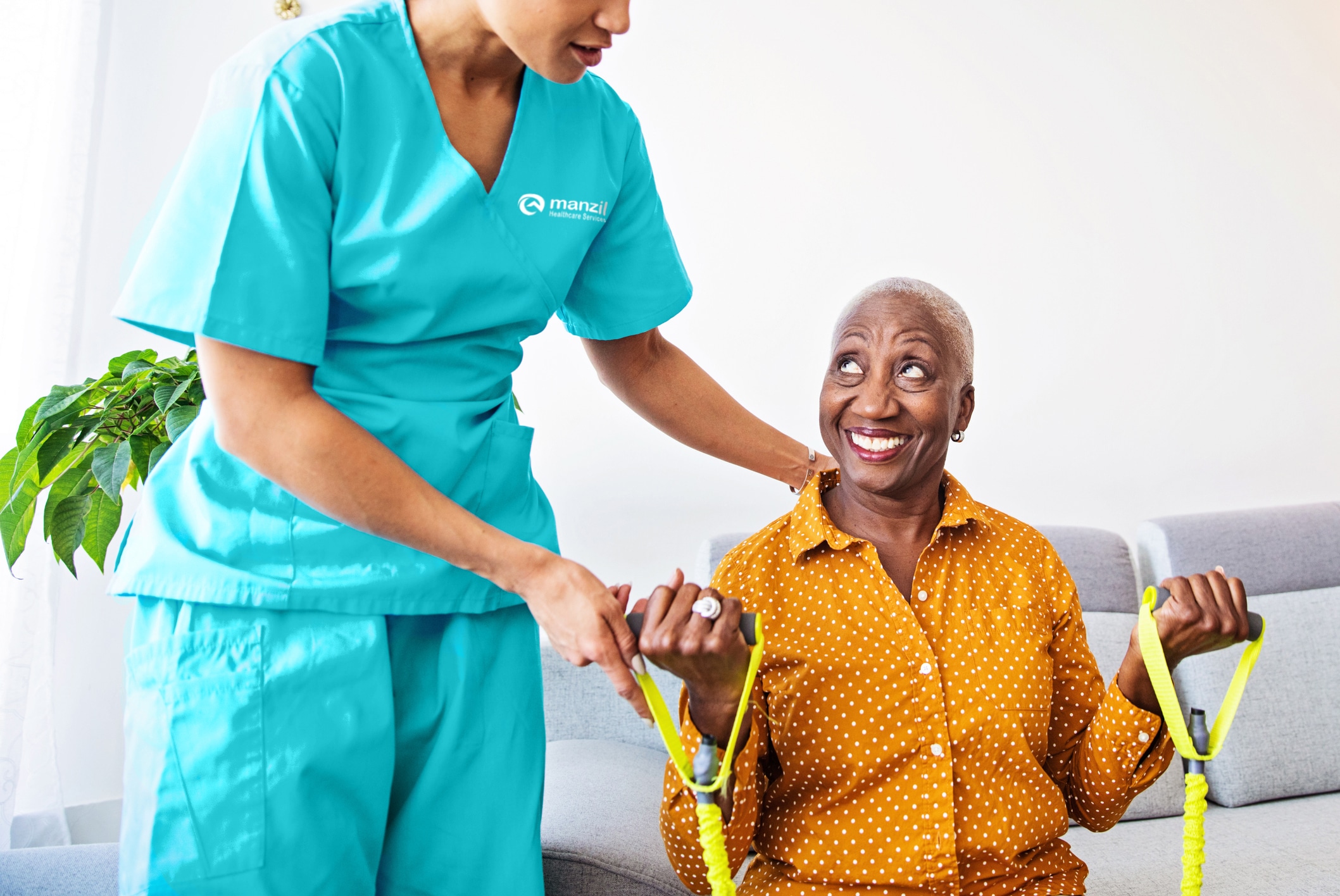 Physiotherapy at Home for Elderly People
As the years go by, our bodies slow down and we find ourselves lagging physically, unable to move as nimbly as we used to in our prime years. Whether it be climbing upstairs, walking longer distances, or even getting out of bed, the effects of aging are certainly there. We believe that with the right care for the elderly people and physiotherapy at home, the effects of aging can be slowed down.
The Problem
As our bodies gain age, we lose muscle mass, bone density, and balancing capability. As our joints begin to stiffen, and we can no longer move like we used to and this can have unsafe implications. Injury from falling is an incredibly dangerous yet common complication for the elderly. This can often lead to permanent damage and increased risk of subsequent falls.
Many elderly people at home have several conditions that heighten the need for Physiotherapy, such as:
Fractures
Previous falls
Arthritis
Osteoporosis
Cardiovascular conditions
Neurological conditions
There is an increased need for Physiotherapy in these situations. This is why physiotherapy is becoming the norm for maintaining the health of the elderly. It is essential to slow down the effects of aging and nip other complications in the bud.
How we help using Physiotherapy at Home
Our professionals will visit elderly people at home and perform an extensive evaluation with their input: complications, problems will be discussed and objectives, routines, exercises will be implemented. The root of the problem is inactivity, where joints stiffen, and muscles weaken, leading not just to loss of mobility but other difficulties as well. Physiotherapy at Home remedies this and goes further. Here are some of the benefits of Physiotherapy:
Improves cardiovascular function, reducing the risk of cardiovascular diseases
Decreases risk of developing Diabetes
Decreases risk of dangerous falls
Improves general mobility, making it easier to perform the regular daily function
Lowers blood pressure and cholesterol levels
Helps in managing conditions such as Osteoporosis, Parkinson's disease, and Dementia
Conclusion
There is no doubt that aging reveals difficulty, but with Manzil Healthcare Services' Physiotherapy at Home, that does not have to be the case. With our services, you or an elderly loved one can receive Physiotherapy from licensed professionals from the comfort of your homes. Our qualified physiotherapists at Manzil Healthcare Services will tailor a custom plan for you based on your wants and needs. Ease the risk of future harm, find comfort and independence in your daily life. You can better manage any existing health conditions with our services.