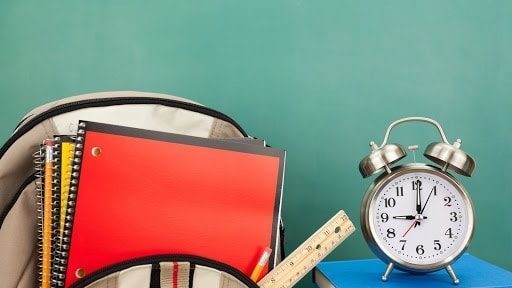 How To Choose Your Child's School Backpack To Reduce Back Pain
Back to school and back to basics! But wait, what about heavy backpacks and back pain? If your child happens to complain about back or neck/shoulder pain, then it's time to consider choosing the best school backpack to reduce back pain or even prevent it. 
Although COVID-19 has disrupted many aspects of our life, yet adapting to a new normal is gradually moving forward. A positive and safe school environment provides children with an opportunity to build connections, as well as constructing meaningful learning knowledge. Schools across the UAE have taken the necessary health precautions to ensure a safe return to school for students and staff.
Heavy Backpacks And Back Pain
If your child is carrying a heavy backpack and complains of back pain or even neck/shoulder pain – the heavy backpack might be the first cause to consider. Consistent back pain can make it difficult for your child to concentrate on learning activities, thus affecting productivity and daily life.
So, we have covered useful tips to help you choose the best school backpack for your child.
Tips To Choose The Best School Backpack To Reduce Back Pain
Material
Choose a lightweight and breathable material 
Shoulder Straps
Try to choose adjustable straps which can help reduce pressure on the back and balance the load

Shoulder straps should be padded and be 2 inches wide – padded straps won't put pressure on the shoulders and back

The backpack should be carried on both shoulder straps
Size
Choose a backpack that is not more than

10% of your child's bodyweight

For a neutral posture, the backpack should sit in the middle of the back 

The highest point of the backpack should sit a little below the neck and its lowest point should end above the waist

Advise your child to put only the necessary items to avoid overloading the backpack
Related: Reduce back pain and try these 3 physiotherapy exercises at home
Compartments
Choose a backpack that has many compartments which will keep all items organized, as well as, distribute weight more evenly  from the shoulders and across the back

Heavier items should be placed at the bottom of the backpack
Carry backpack on both shoulders
Advise your child to carry the backpack on both shoulders instead of only 1

This will help in balancing the load equally and prevent

lateral spinal curves
To Wrap Up
We hope your child has a successful and a safe start of the school year. This also includes choosing the best backpack to reduce back pain and discomfort. 
Also, try to communicate with your child that choosing the right backpack – regardless of style – will help protect his/her back for healthier growth. 
Don't Miss Out!
What is causing your lower back pain? Read our blog to know more.
Call us now on 800 626 945 and start your recovery. Learn more about how our Physiotherapy Program is the right fit for you here.