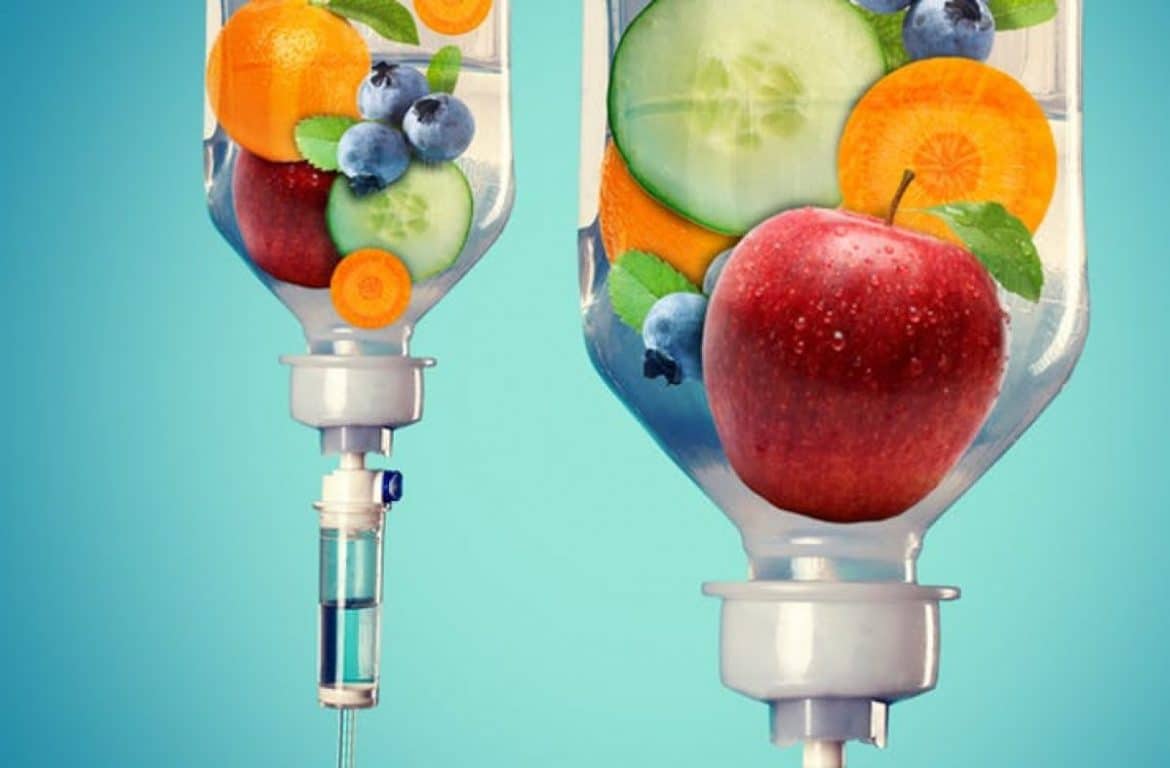 Side Effects Of Vitamin Infusion Therapy You Didn't Know
Vitamin infusion therapy is an excellent way of getting an energy boost, hydration and enhancing the immune system. Receiving vitamins intravenously is much more efficient than consuming supplements orally. However, most people have concerns about the potential side effects of vitamin infusion. So, we will cover the possible side effects in this blog.
Quick Vitamin Infusion Overview
A person gets a higher amount of essential micro nutrients than any other method of ingesting vitamins.

The absorption rate of fluids is 100%.

It's filled with vital nutrients, so it can't harm the body in any way. However, unless you're allergic to a particular component then check the ingredients first.
Read more about vitamin infusion vs seasonal allergies here.
Although vitamin infusion is mostly beneficial without harmful side effects, however, it can trigger certain reactions. But don't be alarmed, none of the side effects are life-threatening.
So, read further to know the possible side effects.
Possible Side Effects Of Vitamin Infusion Therapy
Reactions On the Skin: Redness/swelling or soreness
When you inject a needle in the skin, the natural reaction would be redness or swelling at the injection site. So, it's a common issue to happen if you have sensitive skin.
Also, if the drip is injected incorrectly, then the chances of swelling are pretty high. But with a little bit of ice, the swelling can be reduced.
Other Reactions 
Headaches
The chances of you experiencing a slight headache after vitamin infusion are very rare. However, if you opt for a detoxing drip, then it might happen.
This is due to the fact that your body is detoxifying from the harmful toxins, and with a mild painkiller you're good to go.
Anxiety
The vitamins and minerals found in the drip are unlikely to cause anxiety.
In most cases, if you have anxiety over the needle being injected, talk to your therapist administering the treatment. She/he will walk you through ways to reduce your anxiety.
Read more about the pros and cons of vitamin infusion here
Allergic Reactions 
It's advisable to consult with your doctor if you're allergic to a specific ingredient in the vitamin drip.
Also, if you're taking medications that can interact with the treatment then your doctor will advise you on the best way to proceed.
To Wrap Up
Vitamin infusion has many benefits in terms of enhancing your health and well being. However, possible side effects can happen and you should be aware of it.
To benefit from all its positive health effects, consult with your doctor or our licensed therapists before taking the treatment. They will guide you to choose the right plan depending on your health and medical needs.
Don't Miss Out!
Is vitamin infusion safe? Read our blog to know more here.
For more information about our

Vitamin Infusion Program

, call us now on 800 626 945