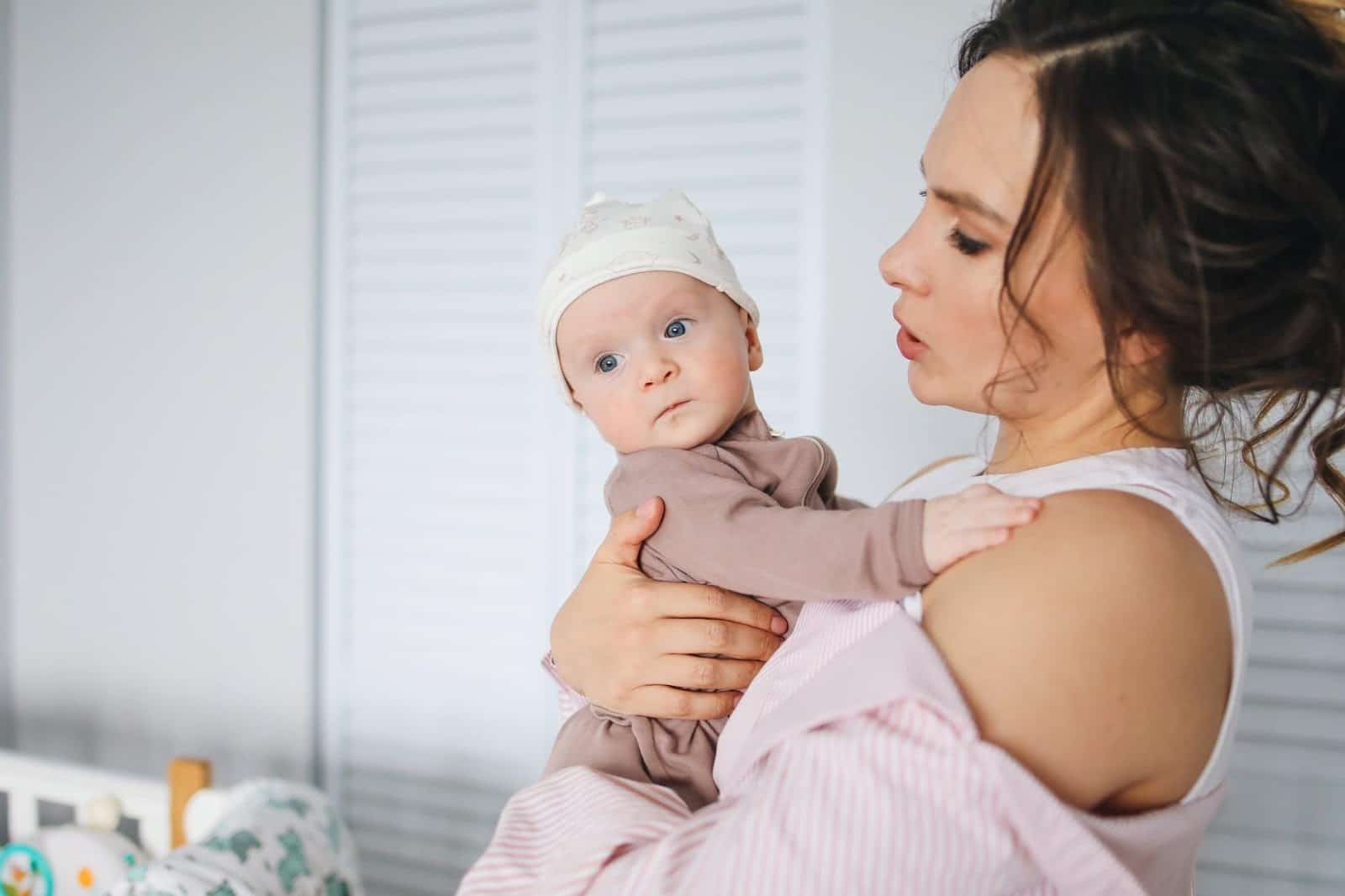 Caring for a Newborn Baby – 101
There's no better feeling than bringing your little bundle of joy home and introducing them to your friends and family. But as everybody oohs and aahs over the little baby, only you know how much work caring for a newborn baby entails. They don't weigh much, and they apparently don't do much besides eating and pooping. What's more, they can exhaust you like nothing else can.
If you're a new mother, you might often be overwhelmed by how constantly you need to be there for the baby. While experienced mommies will be brimming with advice on how to best care for your baby, it might be a struggle in the beginning to do even the most basic things, such as putting on a diaper or making your baby burp. 
Here are some tips and pieces of advice for all the new mommies out there. We assure you, you will get the hang of it soon enough, so hang in there. For the time being, care for your baby, bond with them, and ask for help when you need it!
Feeding
This is one of the main parts of caring for a newborn baby, and it is entirely up to the mother whether she wants to breastfeed or to put her baby on formula. Consult with a pediatrician and take their advice on what is best for you and the baby. Some women can't breastfeed due to medical reasons, while others might choose not to for other reasons. Formula milk is safe and is strictly regulated by the FDA to ensure that it has all the necessary nutrients, so your baby will be fine with either. 
Try not to fix a feeding schedule so soon. Feed your baby on demand – whether it's six times a day or eight. Newborn babies generally consume 12-16 oz. of milk a day. If you choose to breastfeed, learn how to make your baby deep-latch so they can suckle better, and if you go for formula, make sure to go by the instructions and always prepare a fresh batch for feeding. 
Bathing
Bathing a newborn baby can seem scary! Your baby had their first bath immediately after the delivery, but now that you are home and on your own, how do you go about it? For babies whose umbilical cord is still there, you should only sponge bath. Wet a sponge, and scrub your baby down gently. When the baby is a few weeks older, purchase an infant sink or tub to bathe your child. Clinicians don't recommend bath chairs as they can tip over.
Needless to say, you need to stay super alert during your baby's bath. You can't leave them alone for even a second; you know the dangers involved. Make sure that the water temperature is right and that you have a towel at the ready to dry the baby.
Changing a Diaper
This has to be a new parent's worst part of the day. Babies go through 8-10 diapers a day, so make sure you have a stock of clean new diapers in the house at all times. Also, keep cotton balls, washcloths, and wipes to clean the baby down there before you put a clean diaper on. Purchase a nappy cream too to prevent diaper rashes. Babies can be uncomfortable and cranky during a diaper change, so the best thing to do is keep them distracted. Sing to them while doing the deed or keep a toy visible to them to calm them down. 
Being a new mommy and caring for a newborn baby, especially without any help, can be draining, both physically and mentally. Thus, at Manzil Health, we have trained and experienced nannies, babysitters, and mother-coaching specialists who can come over and help you with the baby chores, as well as teach you some tips and tricks to go about it. If you feel like you can't do it alone, call us, and we'll be there to help you out! 
Call us at 800 626 945 or whatsapp us at 00971565489691 or visit  our website for more information.